Become a Goodwill-Easter Seals mentor
January is national mentoring month and we're celebrating our volunteer mentors!
If you're interested in helping change someone's life, we're looking for you. Share your life experiences and guide someone on their personal path to success; become a volunteer mentor.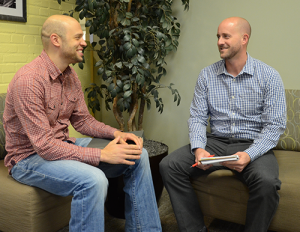 Mentoring helps people create a healthy and positive support system. We offer voluntary mentoring to participants seeking additional guidance and support during their critical transition toward employment and independence. That means you can help a wide range of people strengthen their support system and improve their lives.