Helping Minnesotans in the Cold Winter Months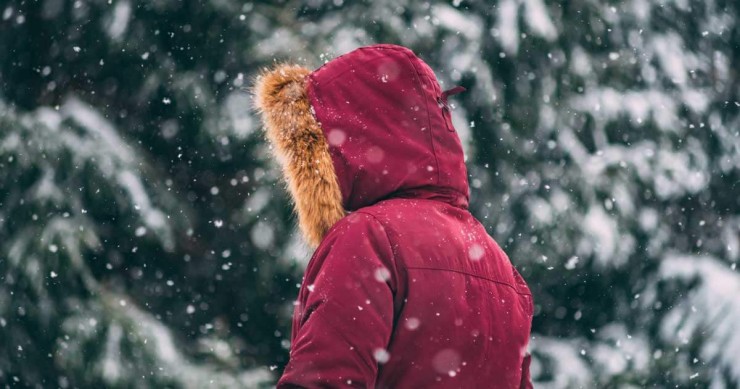 In addition to our mission to eliminate barriers to work an independence, Goodwill-Easter Seals Minnesota (GESMN) serves the Twin Cities community in other ways. Donating warm coats to Hennepin and Ramsey County Corrections is a partnership that helps people in the cold winter months.
In 2019, GESMN donated just over 3,365 to the two institutions. Why? Many people are brought to local detention centers without adequate clothing for cold weather, or they may have their clothing seized as evidence by arresting officers.
Often the people served by the sheriff's offices lack an outside support system to bring clothing upon their release, and in these instances, the coats donated by GESMN are provided to people at no cost.
Ramsey County Sheriff's Office recently formed HART (Homeless Action and Response Team) to support our homeless community. HART focuses on both inreach and outreach. Inreach is aimed at helping inmates housed at the Law Enforcement Center connect with resources while they are still in jail. And if necessary, HART will provide transportation to said resource so that upon release they can transition seamlessly. Donated jackets are given to anyone needing one as they are released.
The outreach program is aimed at connecting with homeless people where they are staying. One of HART's main focuses is bringing much needed supplies to people in camps, under bridges and other places they are staying. These supplies are provided by generous donors like you. As it gets colder there is a growing need for coats so that people living outside can stay safe. The jackets and coats Goodwill-Easter Seals Minnesota receives from its generous donors are given out to people who need them.
"We are very excited about this new program and are grateful to have partners like Goodwill that make it possible. This is especially true as we enter the next few dangerously cold months," said Ramsey County's spokesperson Amber Gray.
Thanks to your generous donations, thousands of people have been given a warm jacket to get through the cold Minnesota winters.