Making a statement with necklaces
Necklaces: you can never have enough. They are easy to style, layer, and draw attention to any outfit. Let's talk about some amazing pieces that I found at Second Début
When I think about necklaces, I think about dainty, thin chains, small pendants, and bold statement pieces all layered together. A statement necklace dresses up any outfit; be it a plain white t-shirt you wear while running errands or a button down you wear to the office.
Statement necklaces are probably one of the trickiest things to find at a thrift store. That's why I went to Second Début in St Louis Park. And I wasn't disappointed. I was able to find a simple, yet unique bib necklace, a vintage chain and pendant (that I've already received many compliments on) as well as a piece I can layer with other necklaces.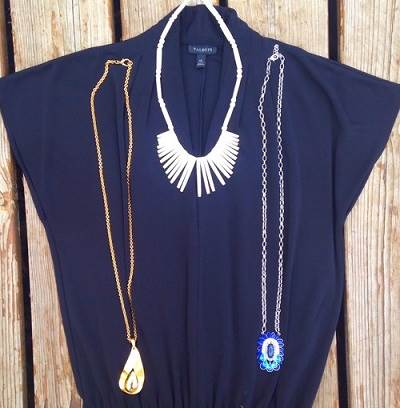 The white bib necklace goes well with the dress. The shape is very flattering and looks great on everyone. The fact that this necklace is all one color, with no bling, makes it versatile. Pair it with your favorite dress, a denim button down or summery t-shirt.
---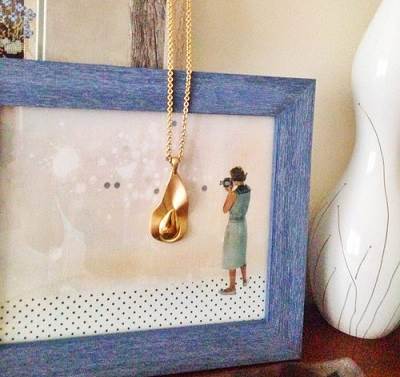 The gold, vintage necklace was my favorite find of the day. It has the perfect amount of bling, while drawing attention to all the right places. This is the one necklace that I wouldn't layer, since the gold is hard to match. But if you want to try, then go for bronze or silver, or beaded necklaces. For a night out, wear it with a shift dress or tank top and a skirt. Add a scarf for a boho look.
---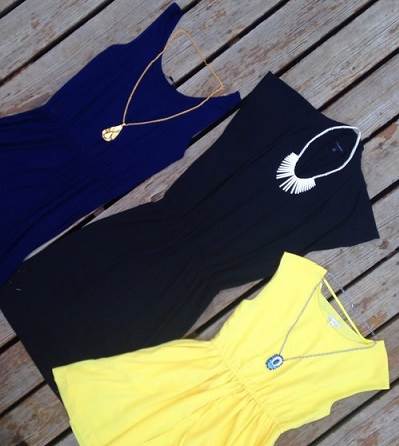 Blue is one of my favorite colors this season. It reminds me of water and the many beautiful lakes we have here in Minnesota. The blue pendant necklace can be worn year-round. It goes well with sweaters, dresses, tops, and so many other combinations. Avoid mixing it with a pattern because of how intricate it is. You don't want to lose it in the depths of your outfit.
Statement necklaces look great with graphic tees, bright neon-colored tops, boyfriend jeans, pleated skirts and other trendy items. They are a perfect addition to any wardrobe. Which of these necklaces would you add to your wardrobe? Sound off below in the comments area!