When things don't sell at Goodwill, where do they go? Find out!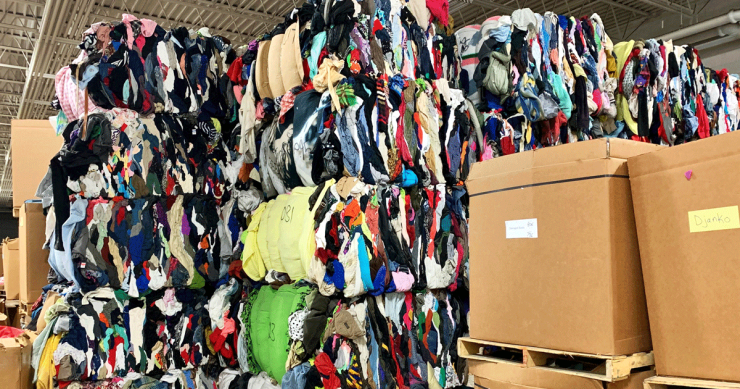 One Man's Junk is Another Man's Commodity
Goodwill-Easter Seals Minnesota operates over 50 retail stores and processes thousands of items daily. As you might expect, some items are not in sellable condition or just don't catch anyone's eye in the store. So, what happens to donated goods that don't sell?
First, after four weeks for sale at your local Goodwill store, items are pulled and sent to Goodwill outlets or wholesale stores, located in St. Paul, Brooklyn Park and Chaska. Items at these stores are priced per pound and give people an opportunity to get many items at a low cost.
But what happens to items that still don't sell in the outlet is truly remarkable. We have figured out a way to recycle or salvage almost everything you can think of that gets donated to Goodwill. From baseball caps to cardboard bales, to plush toys and textiles, we are doing our best to keep as much out of landfills as possible. In fact, we divert over 60 million pounds from landfills annually. That's equal to 75 Boeing 747 jumbo jets.
So far in 2019, we have recycled and salvaged over 45 million pounds of goods, saving $4.05 million in disposal costs that can instead be put towards our mission, helping move 4 people into the workplace every day.
Unsold items are put into a machine called a baler, which compacts them into easily shippable rectangles of all similar materials. Each of the bales (pictured above) weighs over 1,000 pounds!
Depending on the commodity and the partners we work with, these items can be sent all over the world. For example, we work with a team in Pakistan who take single shoes and match them with a similar shoe of the same size and distribute them to people who might not otherwise have a pair.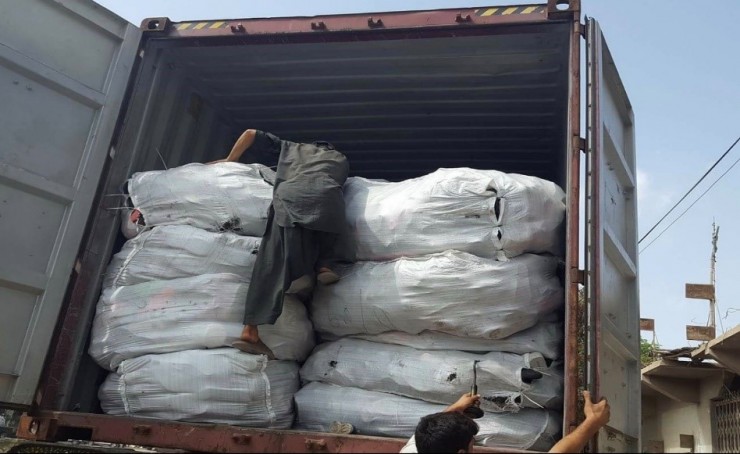 Pictured above: Unloading shoes in Pakistan
All in all, our goal for unsold goods is to keep as much out of landfills as possible and make money in creative markets – like commodities – that can all be directed back towards our mission and programs, helping people experience the power of work. As a nonprofit consistently at the top of the World Value Index, which ranks brands and their perceived value to the communities they serve, it is important we do the most possible to continue helping those in our community.