White elephant gift exchange tips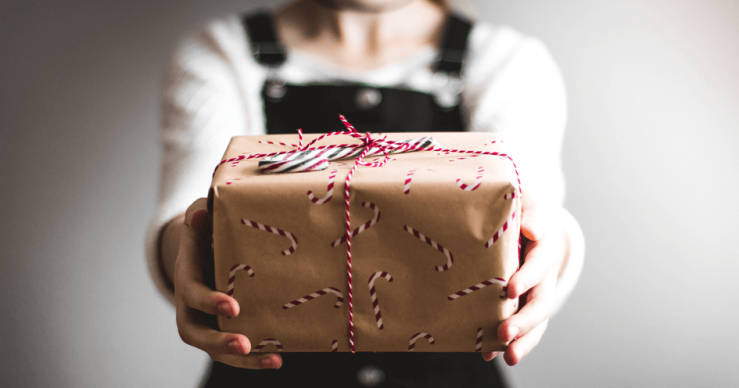 The Macy's Day Parade floats have deflated, the Rockettes have shuffled to Radio City Music Hall (or was it Buffalo?) and the effects of the Thanksgiving turkey have subsided. Now the attention shifts to the winter holidays ahead.
For many, the holiday season can create more anxiety than merriment, coordinating travel plans, deciding who is bringing the green bean casserole and attempting not to break the bank with the perfect gifts. Fortunately, we have an idea to minimize some of that worry while bringing back the good tidings: enter the white elephant gift exchange.
A favorite of holiday get-togethers and office parties alike, the white elephant gift exchange is a fun way to reduce holiday spending on gifts without being branded a humbug. Here are a few helpful suggestions to ensure white elephant is a hit for your family this season.
Set a budget everyone is comfortable with. The main goal of white elephant is to reduce spending, but equally important is the inclusivity of our smallest holiday shoppers. With a set budget, the whole family is comfortable with, children have the same buying power as their parents and everyone can participate regardless of income.
Keep gifts neutral. Since the gifts are picked at random by the recipient's; it is important to keep your gifts gender and age neutral. This simple tip keeps it fun for all ages while ensuring no one is stuck with the equivalent of a pink bunny suit.
White elephant vs. yankee swap. Generally interchangeable terms, there is a slight distinction between the two which can sour/or enhance the gift exchange experience. In white elephant, the gift recipient can either choose a gift from the unwrapped pile or steal from anyone who has already opened a gift. In yankee swap, they choose a gift, open it, and then decide if they want to keep it or swap it with someone else's already opened a gift. Choose the format that will be the most fun for all involved and NO switching mid-exchange (I am looking at you, Michael Scott).
Get something memorable and remember to have fun. Do you remember that awesome gift card you got when you were ten years old!? Neither do I. Don't get us wrong; any gift is a wonderful gesture but mixing it up and creating a lasting family experience is where white elephant shines. Stretch yourself to find something unique and the combination of smiles and laughter in the room will be the greatest gift this season.
Shop thrift. We know this one is coming way out of the north pole, given the source, but shopping thrift is one of the best ways to reduce the amount of time searching for a unique item while staying under budget and reducing your impact this holiday season. Find a local Goodwill store near you or expand your reach by thrifting online to turn one person's junk into another person's white elephant treasure.