Anissa Knows Her Passion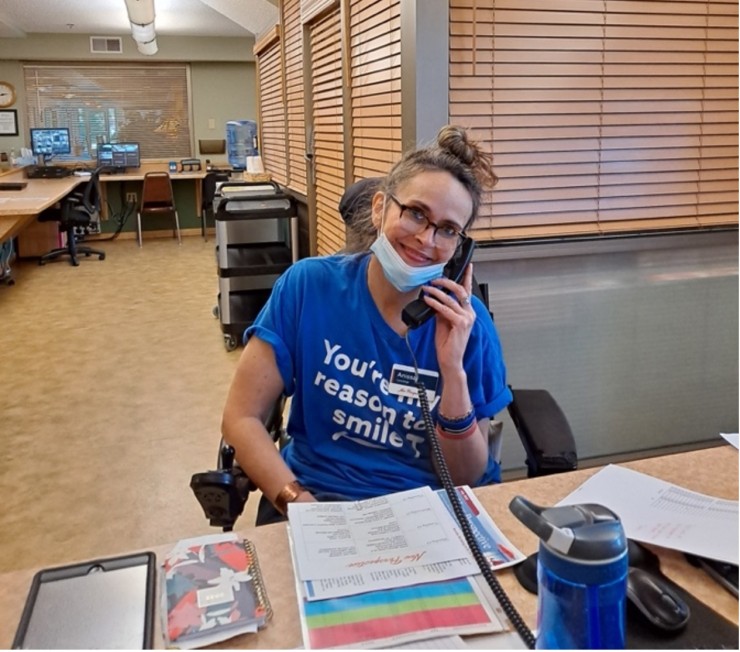 The adage, 'if you do what you love, you'll never work a day in your life' rings true for Anissa. She knows her passion and focuses her work around what she loves most – people.
"I love people, showing them love and making people happy is my favorite thing," says Anissa.
In the beginning of her career, Anissa worked with people with disabilities as a benefits specialist. After leaving the workforce, she became an active volunteer at numerous animal rescues and the downtown art community in Minnesota. Eventually, she was ready to get back to work.
Anissa connected with Goodwill-Easter Seals Minnesota's (GESMN) supported employment program for tools and guidance to reenter the workforce. She found a job that aligns with her passion for serving people at a senior living facility.
"Seeing the residents and making them smile makes every workday special for me," says Anissa.
Anissa had the tools she needed to work, but sometimes life throws unexpected curveballs that can affect transportation, housing and more.
The door on Anissa's accessible van stopped working and she was unable to drive to work; she was unsure if she could afford to fix the van. With the help of her career navigator, Rachel, and funds from GESMN's community resource program, she was able to fix her van and get back to work.
Through it all, Anissa remained positive and committed to her career goals.
"I would tell other people coming to Goodwill to have an open mind, be patient and look for something you love to do," says Anissa. "And a huge thank you to Rachel. Life is hard and hectic, and I love our weekly phone call meetings."
Goodwill-Easter Seals Minnesota's supported employment is one of nearly twenty customized programs to help people experience the power of work. Helping eliminate barriers to employment like transporation is at the heart of our mission and if you need support, contact us.