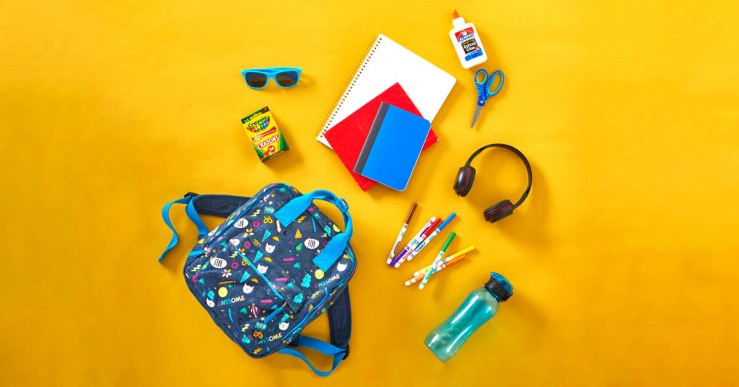 Back to School for Less at Goodwill
A new school year is just around the corner. That means summer days are numbered and it's time to think about your school year needs. Shop Goodwill for the best back-to-school looks... for less!
CLOTHES
Trends are constantly changing, so why not get the latest looks at bargain prices? We have name brands and designer styles to help create a style that's all your own. And don't forget to check out our online store at shopgoodwill.com to find even more unique items!
SCHOOL SUPPLIES
School supplies can get expensive. Find notebooks, pencils, folders, pens, rulers, and more for your student at the low price you want. Shop backpacks, organizers and acessories for the whole family.
CAMPUS LIVING
Sending someone off to college? We have everything you need for dorm rooms and campus life, from decorations to dorm basics. You'll also find furniture like desks and chairs, as well as lamps and storage options to make sure campus can feel like home...all for the fraction of the cost of other retailers.
THRIFTY TIP
Our prices are already low, but we also offer color tag and VIP sales every month. Plan ahead and know which color tags are on sale using our sale calendar.
Follow us on Instagram @goodwillmn to stay up to date on exclusize savings!