Bryan Found His Fit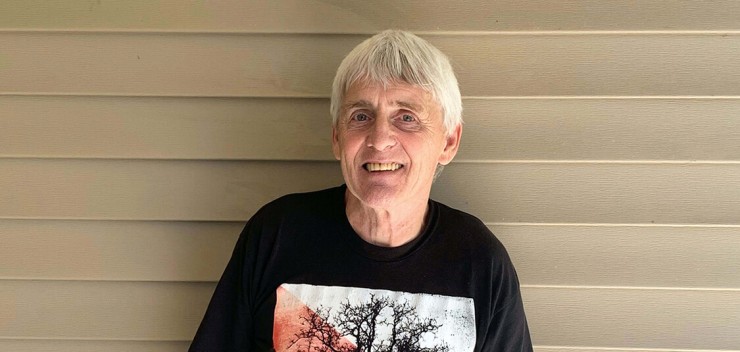 When Bryan arrived at Goodwill-Easter Seals Minnesota in July of 2020, he was ready to work. After 25 years of working for the same employer Bryan was furloughed due to COVID-19, like many people. Unlike people without barriers to employment, Bryan had a stroke thirty years ago that left his right arm unusable, made walking difficult and communicating a challenge. He could have easily been discouraged, but that is not in his nature. Instead, Bryan could give a masterclass in working hard.
"After one meeting with Bryan, it was clear he had the drive to work and contribute to his household. Bryan already had the tools he needed to be successful; he just needed someone to point him in the right direction," said Bobbi Bryan's career navigator at GESMN.
Together they got to work, discovering what job opportunities would be a good fit. Bryan knew he did not want to return to his previous role as a launderer; after 25 years, the heavy lifting was putting strain on Bryan's left arm. He also needed a role that relied more on verbal instruction with minimal reading.
During these early meetings, Bryan revealed he had a passion for working with seniors. With an area of focus and a few essential requirements, Bryan had the direction he needed to find the perfect role.
After three short months of searching, Bryan accepted a dream position at an assisted living facility. He has quickly become a favorite employee with staff and residents alike. He is garnering praise from his supervisor for his stellar work ethic and dependability.
The staff and residents are not the only ones who have benefited from Bryan's new role, "We have seen a big change in his mental health. He needed a new challenge," said Bobbi.
When asked how he feels in his new role, Bryan's infectious smile and thumbs up say it all. Bryan found the right fit for his talents and work ethic, supporting a population of interest to him.
If you or someone you know is out of work due to the pandemic, contact career navigators at our dislocated worker program.