Celebrate National Thrift Shop Day
Celebrate National Thrift Shop Day at your neighborhood Goodwill on Thursday, August 17. Goodwill VIPs get 40% off their purchase and do good by shopping secondhand to help keep Minnesota green.
You not only do good for the planet when you thrift, but you also help support our nearly 20 programs to connect Minnesotans to work:
The FATHER Project helps parents overcome barriers that prevent them from supporting their children economically and emotionally.
The FATHER Project is one of many services we offer to help over 4,500 people in our community get equitable access to careers. Learn more about our services.
We divert over 65 million pounds from landfills each year by repurposing the community's generous donations.
Goodwill-Easter Seals Minnesota is a unique cycle to reuse, recycle and help people in our community get connected to jobs. Thrifting has many other benefits, including finding unique items for less, scoring vintage styles and setting your homescape and table for less!
Check out this thrifted dish set found by @witanddelight_ at our stores!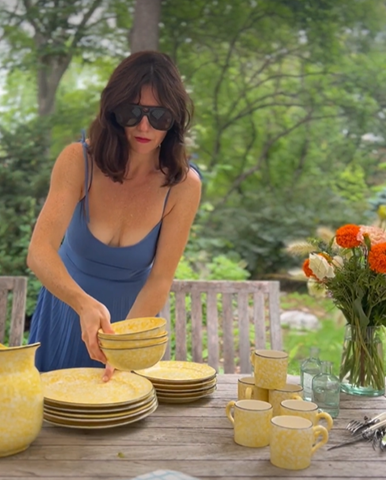 Celebrate the magic of thrift and feel good about supporting people in our community on August 17!