Celebrating Black History Month
Diversity, equity and inclusion (DEI) are central to Goodwill-Easter Seals Minnesota's (GESMN) mission to eliminate barriers to work and independence. This February, we found news ways to celebrate Black History Month.
All Goodwill store locations hosted a display with curated books, CDs and movies featuring black artists, authors, stories, and history for learning and growth.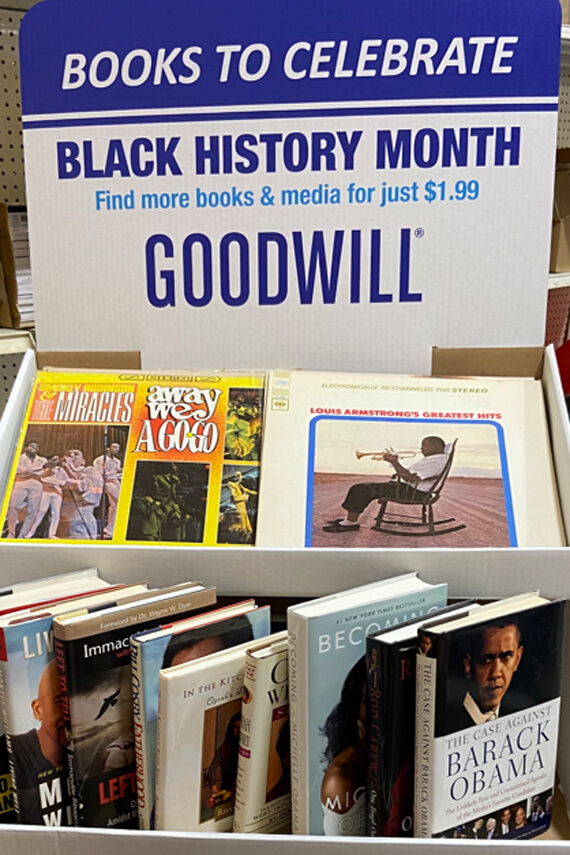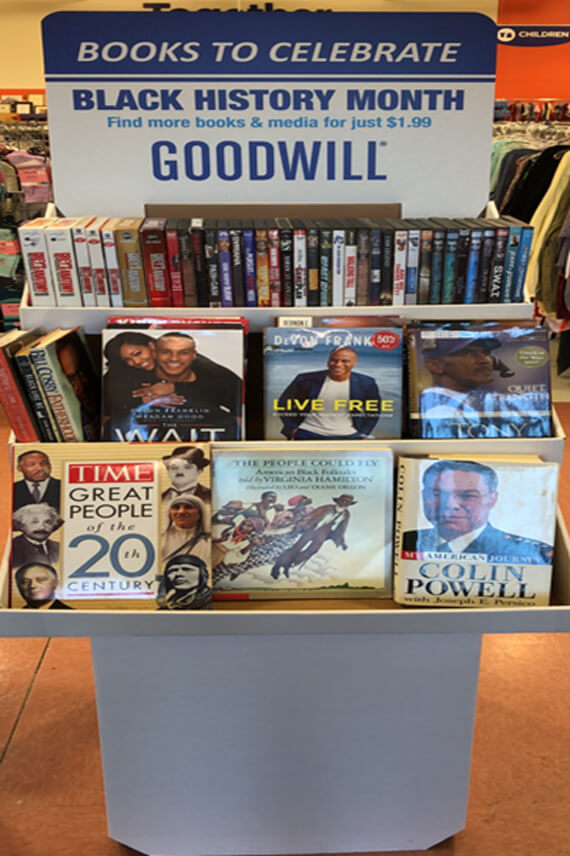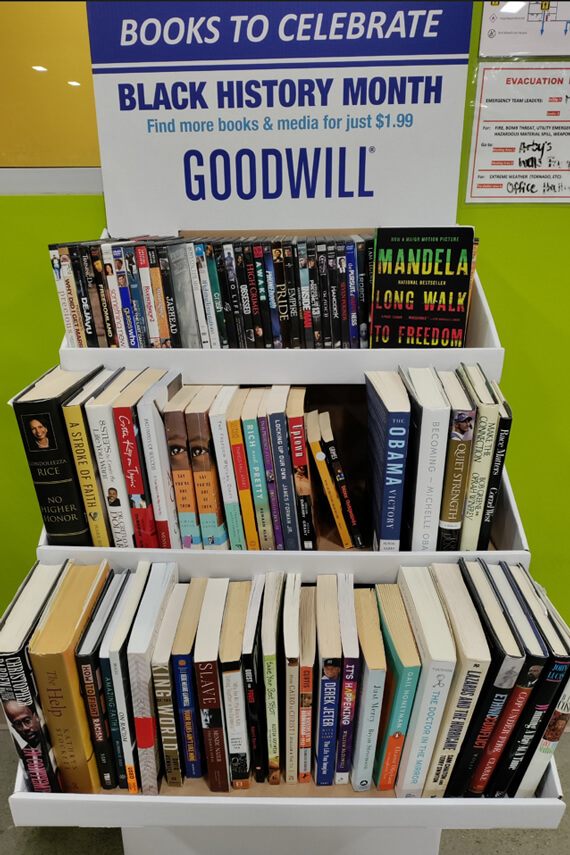 Zoë Jackson, a local influencer and journalist, highlighted her favorite finds on social media from the St. Louis Park location.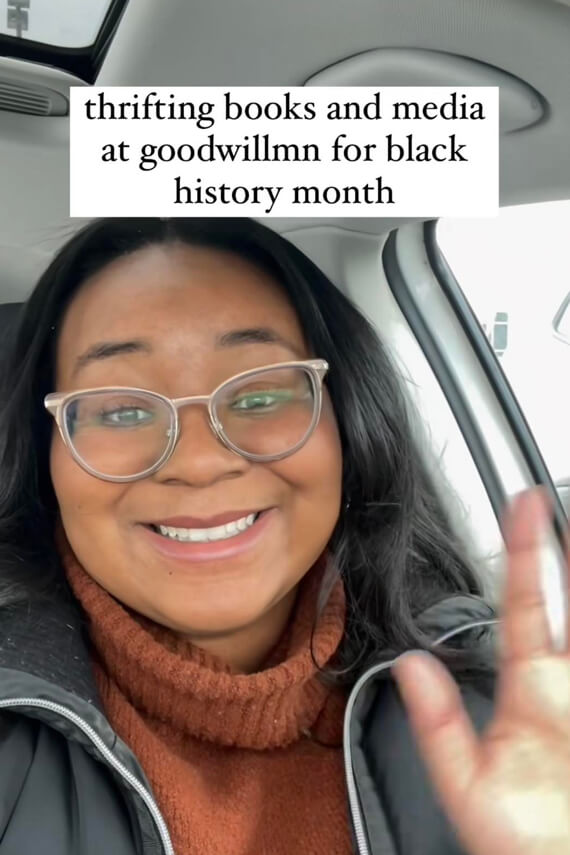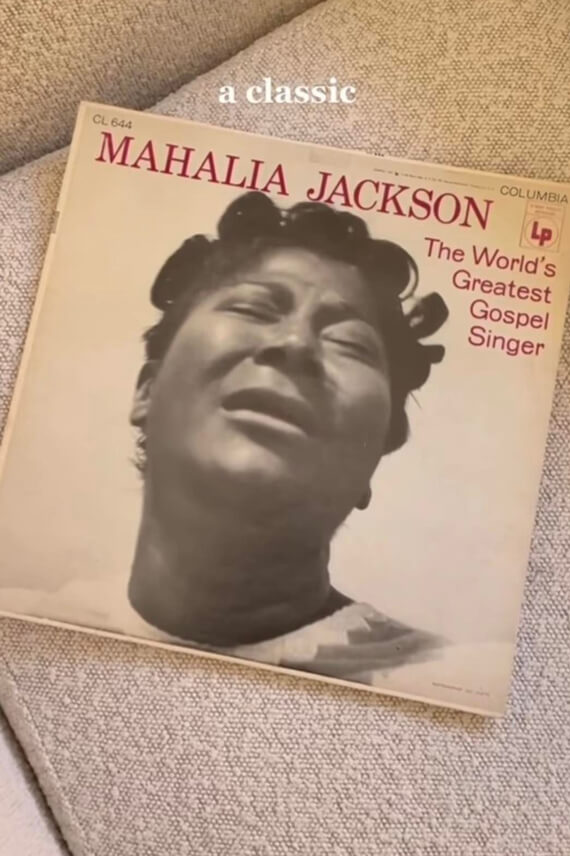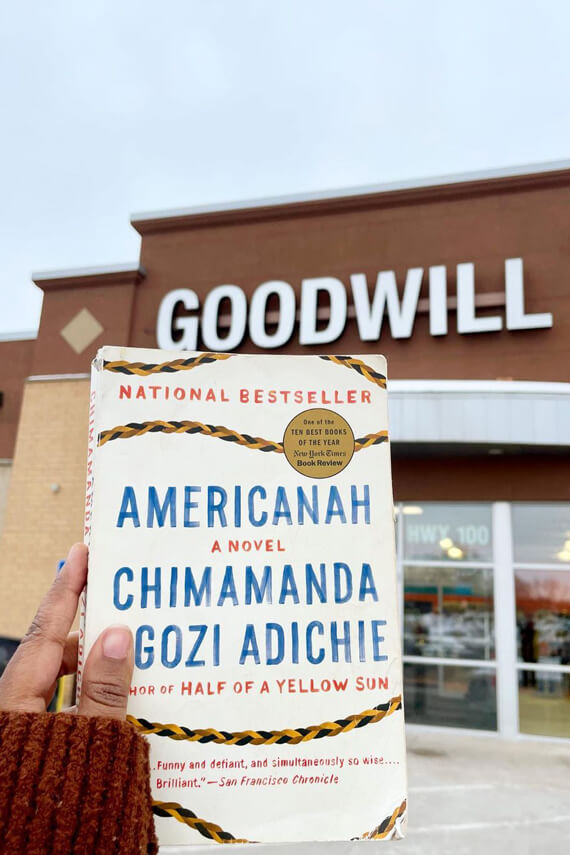 Every month, our employee-led DEI council highlights BIPOC owned businesses in our communities to bring awareness to the business.
We featured Black Garnet Books, a black, woman-owned bookstore with a mission to address racial inequality within the literature community. The store's shelves are curated with literature by authors and illustrators of color with values of care, authenticity and intentionality. Our employees are encouraged to engage and explore diversity topics, like a visit to Black Garnet Books, and receive 10 enrichment time off (ETO) hours annually.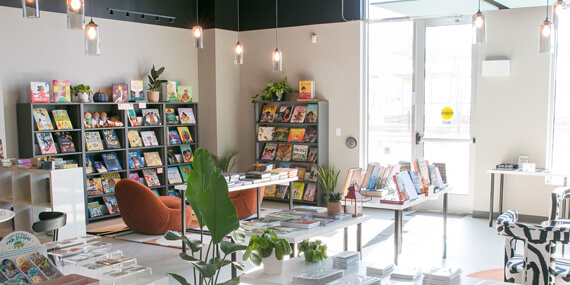 Goodwill-Easter Seals Minnesota strives to reflect the communities we serve by actively learning and growing to ensure everyone feels welcomed by:
Building on employee engagement and inclusion efforts
Reflecting our service communities and actively learning together
Creating equitable opportunities
Influencing systems change
Find more places and events to get involved year-round here.