Construction Program Partnership Revitalizes Historic Neighborhood Home
St. Paul is home to many grand, historic homes and sometimes a little TLC is needed to restore their splendor.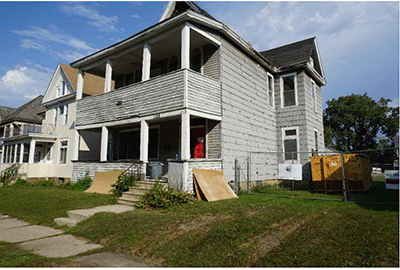 Enter Goodwill-Easter Seals Minnesota's (GESMN) construction training program, where Ramsey County residents/students receive hands-on, paid construction training while working on residential housing projects.
The home on 735 Margaret Street is on the historical registry and needed remodeling to convert from a multi-unit to single-family home. GESMN's construction program is a twelve-week, 350-hour course where students learn demolition, framing, insulating, Sheetrocking, footing work, deck work, exterior siding and trim work. A combination of classroom and field work at project sites prepares graduates for a career in construction, all at no cost to the students.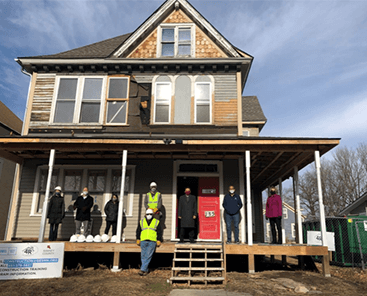 GESMN students overcome barriers like low income, lack of education and are often people underrepresented in the workforce looking to forge a new career. The construction training program is certified as a WIAO training provider and is licensed by the MN Office of Higher Education as a private career school. Graduates receive OSHA 10 safety certification, St. Paul College's Continuing Education Certificate and prior learning credits towards a 42-credit carpentry diploma program [accelerating educational and career advancement opportunities].
The Margaret Street home will be for sale when the work is complete, and pictures show the students' tremendous progress. For information about GESMN's education and training programs, visit www.gesmn.org.