Elijah jumpstarts his career
Elijah came to Goodwill-Easter Seals Minnesota's (GESMN) Individualized Placement and Support (IPS) program with mental health diagnoses that prevented him from applying for and securing employment due to the fear of rejection. He worked at Dairy Queen for five years but was overwhelmed and anxious in the loud environment.
GESMN's IPS services include customized job placement, support and career navigation. Elijah connected with GESMN career navigator, Mike, who helped Elijah:
Create a resume.
Prepare for interviews by reviewing questions together.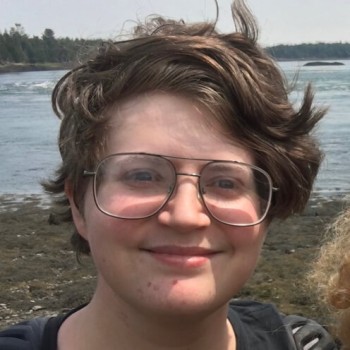 ​​​​With Mike's support, Elijah started applying for employment. "I struggled with digital/video interviews because they caused me anxiety, but with Mike sitting in on those calls, he kept me grounded," said Elijah. Elijah interviewed for a reading tutor position with the Reading Corps in spring 2022. He accepted their offer and started working as a reading tutor at Jefferson Elementary School in 2023.
Jefferson Elementary School accommodates to the needs of the high population of autistic students they have. Elijah relates to his students and enjoys seeing their improvement, knowing that he played a role in their success. Elijah said, "one of my students even doubled the number of words they could read per minute, which I'm very proud of."
Since securing employment as a reading tutor, Elijah is hopeful for the future. He can afford to rent a room at his friend's place which is only a five-minute walk from work, a short commute as he continues to pursue obtaining his driver's license. Elijah is also saving up to attend classes at Rochester Community and Technical College (RCTC). He would like to transfer to Minnesota State University, Mankato or Hamline University to major in forensic criminology or anthropology.
The IPS program helped Elijah build skills to find a new career path that feels gratifying to him. "Working [as a reading tutor] has been good for my mental health. I don't dread going to work anymore," said Elijah.
Every year GESMN serves over 4,500 people with our nearly 20 programs, including IPS, to provide participants like Elijah with free customized job support, training programs and resources to help secure and retain employment. Learn more about GESMN's IPS services here.