Father and Son Team Serve Customers with a Smile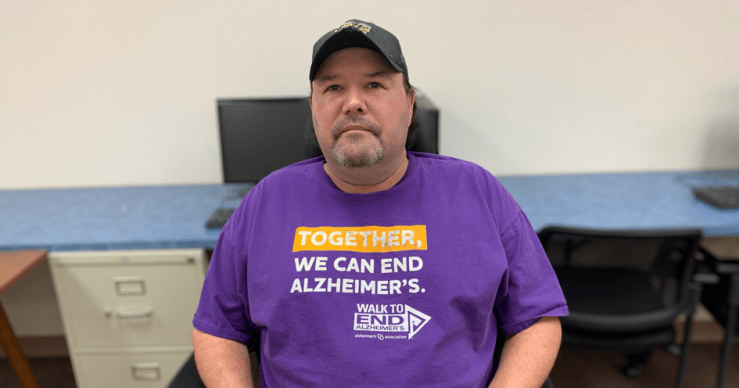 Doug is a people person.
"I like people, I like talking to people and being out in the community," he says.
Naturally, when it came time for Doug to change his career path, he wanted a customer-facing role.
"I am in a wheelchair and three years ago while I was working on getting disability benefits, I was told I needed to get a job. I was a little angry about it, to be truthful. I fussed with it a little bit and then the county hooked me up with Dave at Goodwill," Doug explains.
Dave is a case manager at Goodwill-Easter Seals Minnesota who helps connect people with jobs, walking alongside them in their employment journey. After Dave sat down with Dough to discuss his goals, he set up a meeting with the owner of Culver's restaurant in his hometown.
"To be honest, I was nervous. I worked at Jennie O for twenty years. Before that, I worked in a grocery store stocking shelves and never felt comfortable behind a register. Having a bit of a learning disability, I just didn't have the confidence. When Dave brought up working at Culvers, I was really reluctant that it was something I could do. But after meeting with the owner of Culver's, we decided I'd give it a shot and run the cash register."
Today, customers that come in often purposely wait in Doug's line so they can get a chance to catch up with him. Doug's manager says he sets a high standard for customer service. He has mastered using the cash register and gets to interact with customers regularly, just as he hoped.
"Culver's staff has been amazing to me. I was nervous when I started there, and now I work the first register and I'm often the first face many people see. But I was as scared as the dickens for a while!"
Doug also enjoys extra time with his son, who is a fellow employee at Culver's. He's proud to see that his son is a hard worker too.
"Every day we get a few reviews back and my name has been mentioned in a positive way; I am so proud of that."
Dave and Doug still meet regularly to check in, talk through any employment issues and ensure that Doug feels supported and knows he has an ally when work-related issues come up. Dave can be a liaison between the employer and the employee when needed.
"I want to thank the Culver's team because they have been very good to me. They made adjustments with the register that allow me to give the best customer service. And Dave at Goodwill helped me conquer something I didn't even think I could do."
​​​​​