GESMN addresses digital divide with Computer Skills Tutoring and more
Goodwill-Easter Seals Minnesota (GESMN) is committed to closing the digital literacy divide that disproportionately impacts seniors, low-income individuals, rural communities, people with disabilities, immigrants and non-native speakers.
GESMN is connecting people to digital resources to improve their access to employment. Digital literacy is an essential skill in the workforce, as it improves employability, increases earning potential and access to more jobs.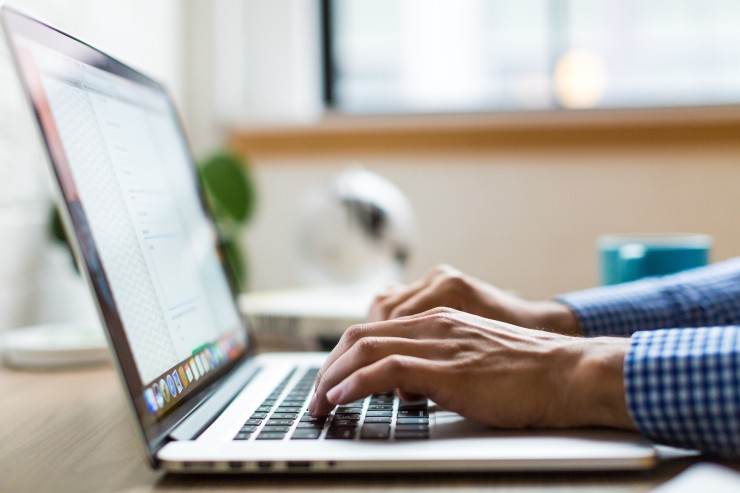 Computer Skills Tutoring Available to the Public
GESMN has partnered with Literacy Minnesota to provide onsite one-to-one computer skills tutoring through its Northstar Digital Literacy program in St. Paul. Literacy Minnesota developed the Northstar Digital Literacy platform to offer skills-based assessments for essential computer, software and technology skills used in daily life. This resource is open to the public and anyone who is interested in strengthening their digital literacy skills.
GESMN's digital literacy tutoring class details:
Located at 553 Fairview Ave. N., St. Paul, MN 55104, room 126
Computer lab is open Tuesdays & Thursdays, 10 a.m.-Noon & 1-3 p.m.
Registration is IN-PERSON on Tuesdays, 1-3 p.m., please bring an I.D.
Additional Resources
Eligible participants who are attending one of GESMN's services and programs, are also connected to various other digital resources including refurbished laptops, hotspots and Internet cost assistance. GESMN also helps to connect people to the Affordable Connectivity Program (ACP), a federal program that helps eligible households pay for internet service by providing up to a $30 credit per month and up to a $75 credit per month on Tribal lands towards internet service bills. Find out more about ACP here: https://www.fcc.gov/acp.
Contact Metadel Lee for questions about digital literacy resources: mlee@gesmn.org.
GESMN connects over 4,500 Minnesotans to jobs each year with nearly 20 services and programs. Goodwill stores and online shopping help support our work in the community connecting people to jobs. Consider making a gift so more Minnesotan's can experience the power of work.