Goodwill-Easter Seals Minnesota removes barriers to work and independence
October is National Disability Employment Awareness Month, a time to focus on creating inclusive and accessible work environments and recognizing the talents of individuals with disabilities. Goodwill-Easter Seals Minnesota (GESMN) proudly upholds its mission to remove barriers to work and independence, with diversity, equity and inclusion (DEI) at its core.
According to the Centers for Disease and Control and Prevention (CDC), nearly one in four Americans, approximately 61 million people, lives with a disability. At GESMN, 22% of our employees identify as having a disability, and 64% of the participants we serve have disabilities.
Accessibility isn't limited to physical accommodations like ramps and automatic door openers; it encompasses a broad spectrum of considerations, including architectural, environmental, attitudinal, financial, employment, communications, transportation, community integration and technology accommodations. The key is to ensure all individuals have full and equal access to services and information.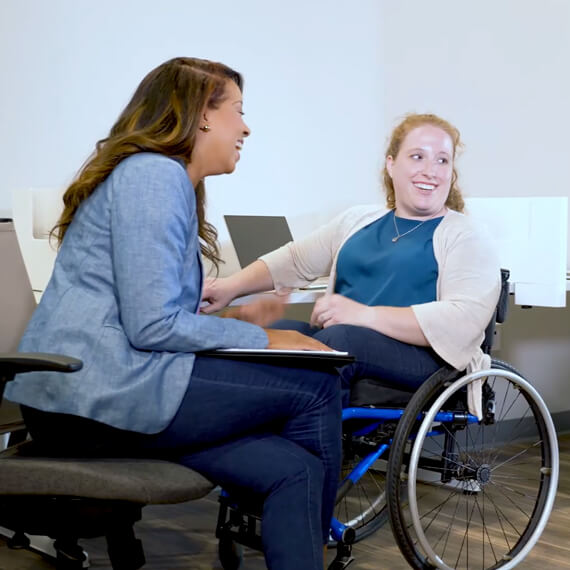 GESMN actively engages in understanding and dismantling the barriers people with disabilities face. We work to create an inclusive and accessible experience for our employees, participants, shoppers and community members. We offer many services to assist people with disabilities, helping navigate disability benefits as well as our job placement service, supported employment services, transitional employment and more.
Learn more about our inclusion and accessibility efforts here. And join us in building a more inclusive Minnesota workforce as we celebrate National Disability Employment Awareness Month