Independence Day Savings - from Summer Shirts to Shorts to Shoes
Red, White & Blue Inspiration
Get your red, white and blue on -- with tees, tops, shorts and shoes to create the perfect outfit for your Independence Day celebrations.

Find festive dishware and patriotic patio decor for your outdoor entertaining needs and save big at your local Goodwill.
Save even more as a Goodwill VIP! On Monday, July 3, VIPs save 25% on summer clothing, shoes and purses. Start saving now and every month with access to exclusive sales when you become a VIP. All new VIP members get a code to take 25% off their next purchase!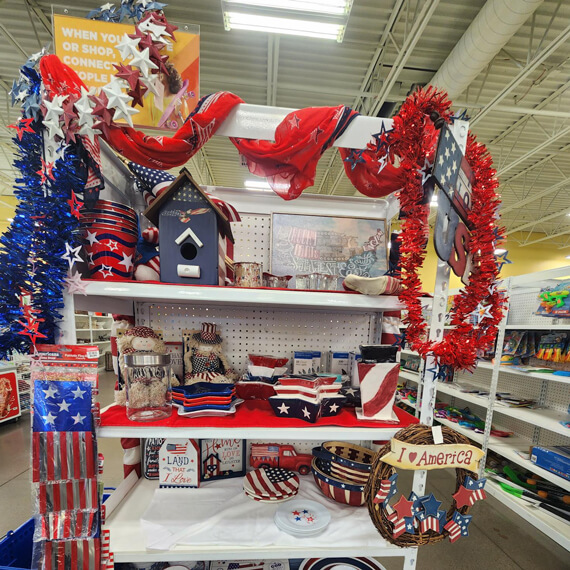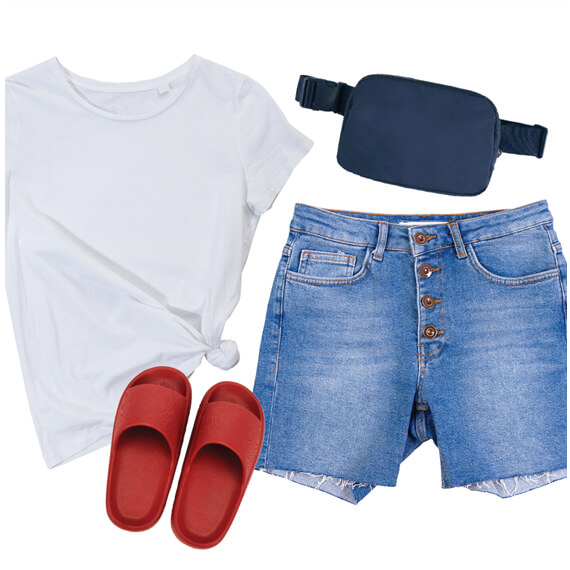 Shopping and donating at your local Goodwill store and online supports nearly 20 programs that help people get equitable access to jobs, create stable careers and realize the power of work.
Celebrate with Local Finds
Check out the one-of-a-kind finds and get inspiration from local influencer Ty Dowda on our social media!