Jeannie Jumpstarts Her New Career
"Being laid off was really unexpected," Jeannie said. "It was the first time in my life that I was unemployed."
Jeannie worked in the financial tech industry for 20 years as a project manager. In 2022, she experienced job loss, wasn't ready to retire yet and she started job searching.
After hitting several dead ends, Jeannie thought about making a career change.
"I knew it would require me to go outside my comfort zone," Jeannie said. "It would mean starting at entry level somewhere, but I wanted to learn something new. I wanted to be a role model for my kids. It was important to show them that just because my career ended on one path didn't mean it was the end of my career."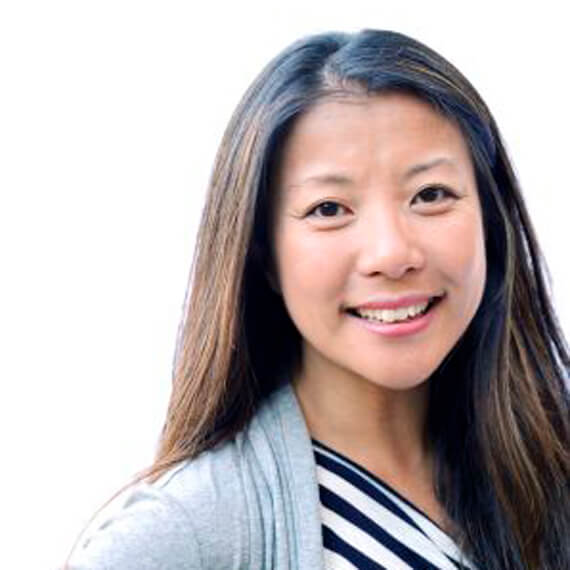 That's when Jeanie found Goodwill-Easter Seals Minnesota's (GESMN) construction training program online. "The program seemed to fit perfectly with my goals of challenging myself in an industry that I had zero experience in," Jeannie said. "When I read more about it, I loved that there was classroom, hands-on and employee-readiness training. Those three elements really made me comfortable about applying for the program, because I knew I wouldn't be the only one who didn't know what she was getting herself into."
Jeannie got hands-on industry training at GESMN's 5,600 sq. ft. training facility, which included OSHA 10 certification, job placement assistance with GESMN's employer partners and more. Jeannie got support for her resume, interview prep, construction math/terminology and power tool skills.
"My experience with the program was life-changing," Jeannie said. "I wouldn't have been able to complete the construction math assessment test during my job interview without the vital skills I learned during the construction training program," Jeannie continued. "The instructors want you to succeed. They are your biggest cheerleaders."
Jeannie secured a job at BLUvera, where she works with their plumbing team to factory install piping through wall and floor frames. BLUvera was a top pick because of their strong DEI values and growth opportunities. "It's been a huge learning curve for me, but the construction skills I learned with the [GESMN's] training program was absolutely instrumental in preparing me for measuring, cutting and assembling PVC pipes to get them into each frame properly."
"All my efforts were not without a lot of hard work and dedication to my training. I studied every day, dug into research projects every week and sweated my butt off during the heatwave while working on sight for the hands-on portion of the training," Jeannie said. "The construction industry needs more women; they need more underrepresented employees. That was really one of the biggest reasons why I wanted to explore this opportunity because I knew there were hundreds, thousands of jobs that needed to get filled. The construction industry, like most industries, prospect in a very fixed pool of resources and if we can expand the resources and help employers reach out to other demographics then they'll have no problem filling jobs with dedicated and experienced employees."
Learn more about GESMN's construction training program here. GESMN offers nearly 20 career and job training programs that serve over 4,500 Minnesotans each year. To help support our programs, you can donate here today.