Keith's journey from housing instability to hope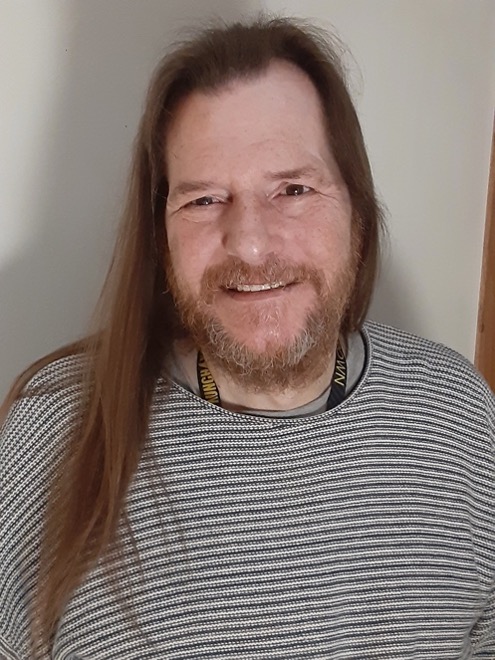 Keith is no stranger to overcoming barriers. He previously struggled with substance abuse, which led to housing instability. He spent three years moving from various temporary housing options while caring for his two children.
Keith also did not have a driver's license, which is a common barrier for many of the people we serve, and that prevented him from securing stable employment. Keith decided it was time for a change.
Keith connected with Zumbro Valley Health Center to address his mental health, find resources and create a brighter future. In August 2021, his Adult Rehabilitative Mental Health Services (ARMHS) partner referred him to Goodwill-Easter Seals Minnesota's (GESMN) Individualized Placement and Support (IPS) program.
IPS services include customized job placement, job support and career navigation. Keith got connected with GESMN career navigator, Mike, to start building up his support system. Mike helped Keith:
Obtain his driver's license
Address ongoing anxiety issues with resources
Additionally, Keith completed a 46-hour program through Doc's Recovery House in Rochester to become a peer recovery specialist. His education included 30 hours of recovery coach training, plus 16 hours of ethics training.
While Keith prepares for his certification exam, the IPS program is helping him overcome gaps in his resume by connecting him to volunteer opportunities at recovery centers in Rochester. Mike and the other providers helped Keith build his toolkit to find a stable career. Keith's passion is to help people who are struggling with substance abuse and housing instability. He wants to give people what he once needed: "someone who was real and honest" with him.
The IPS program didn't just support Keith on his journey. When one of Keith's sons was struggling, Ben, a career navigator from GESMN's IPS program, helped him explore his career interests. Together, they identified job opportunities and Keith's son is now employed in his area of interest.
Learn more about Individualized Placement and Support (IPS) services here .