Laura's Leap of Faith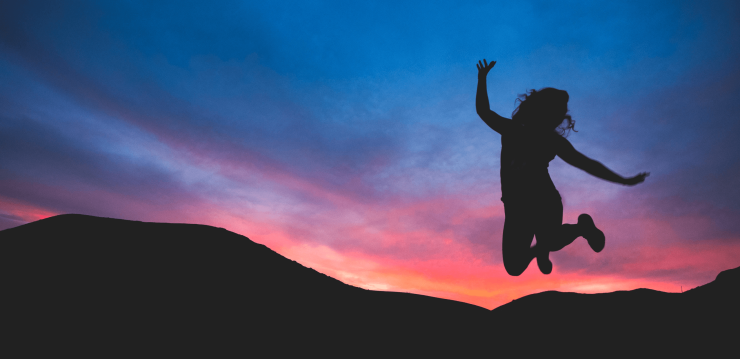 Laura took a leap of faith in connecting with Goodwill-Easter Seals Minnesota (GESMN) to start a new future.
Unhappy in her previous job, she started searching for something new with more growth potential. Laura attended a Minneapolis job fair with a specific employer in mind, but when she arrived, she was handed a Goodwill career brochure that she set aside. After visiting many employers, Laura spoke with GESMN about career training opportunities.
Laura took a leap of faith and enrolled in the business professional pathways program in February 2020, attending in-person classes before moving to virtual instruction during the pandemic.
"I look back on that day and I'm thankful that I was brave enough to take the chance and just do it," said Laura.
She landed her first job at United Way Twin Cities shortly after graduation with the help of her career navigator, Dennis. Laura worked in the RentHelpMN program, making it possible for low and moderate-income renters to get caught up on overdue rent and utilities through the United Way Twin Cities. Laura received a promotion to a supervisor position in August of 2021.
When asked about support from her career navigator, Dennis, Laura became emotional with overwhelming gratitude. "I wouldn't be where I am without him."
"I'm happy to see that she is happy. She took a chance in trying this program and it worked out so well for her. She is a shining example of what a student can be when they take that leap of faith to start a new career. Her employer can't say enough good things about her. I'm so proud of her and she deserves this success," said Dennis.
Laura plans for continued growth at United Way Twin Cities, and her favorite part of her job is helping people in the community.
"Goodwill has amazing programs, and if you have the opportunity to take classes, I'd absolutely advise you to do it. I was scared, but I took a chance and went for it. I had to quit my job to take the training, but it was worth every second and I would do it again."