Leone's journey to a new career
"I was a housekeeper for almost 22 years," Leone said. "My plan was to stay there until I retired." Unfortunately, Leone was laid off. Despite this difficult news, Leone remained optimistic about her future. "When one door closes, another door opens up."
In 2007, Leone was referred to GESMN's job placement program as well as our supported employment services to help Leone prepare for and maintain a new career. She got connected with Career Navigator Erika, who helped job coach and improve Leone's skills.
"I have job services through Erika because I have mental health issues. She helps with support and talks to people like the employers to see how I'm doing," Leone explains.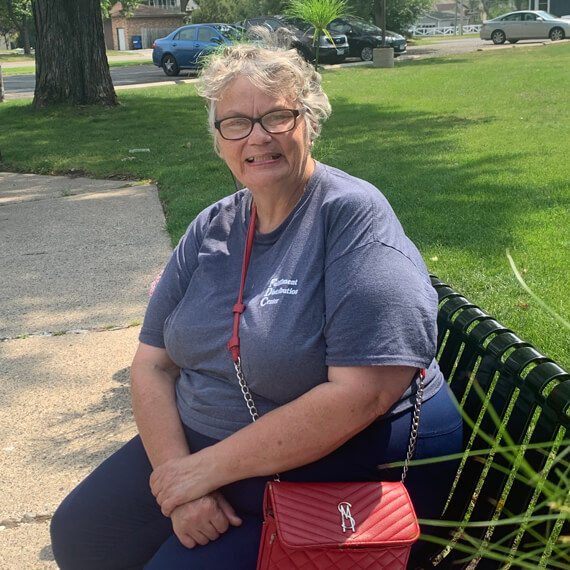 For the past few years, Leone has been employed at a distribution center in St. Cloud, working different shifts and tasks from her employer. "I'm happy I found this job because I get to package and I'm also in a position where I lead other people," Leone said. "I always know Erika is there and if I have issues at the job, she can help me with that."
"This change has definitely been good," said Erika, Leone's career navigator. "Her resiliency is awesome. The road hasn't always been smooth, we've had some bumps along the way. She stuck through the challenges, and here she is today doing lead-related work. She has a strong motivation to work, likes to be of service and being part of the community, connecting with others."
"It helps people who have issues, whether they're mental or physical," Leone says to others about the job placement program. "You can do anything you set your mind to. There is a job out there for everyone."
If you are interested in exploring your abilities, strengths and interests to help prepare for work, contact us today to learn more.
GESMN offers nearly 20 career and job training programs that serve over 4,500 Minnesotans each year. To help support our programs, you can make a donation here today.