Lukas Finds His Voice
A senior in high school, Lukas wasn't sure what the next steps in life should be after he graduated. He was referred to Goodwill-Easter Seals Minnesota (GESMN) workplace readiness training programs to help guide his path.
At his first meeting with his career navigator Lynn, "Lukas's father answered most of the questions and the few Lukas answered he spoke in a whisper," she noted. Lukas struggles with anxiety that causes selective mutism.
According to the CDC, 1 in 5 or 20% of Minnesotans have a disability. GESMN helps students ages 14-21 with disabilities to explore career options, learn to advocate for their needs, and gain work experience to reach their career goals.
Lukas started in the job evaluation program, where he began to become more comfortable in the retail environment and was able to transition into employee development services. According to Lynn, "by week two Lukas was able to communicate verbally with the retail managers and the retail workers he worked with."
His confidence grew as he gained new skills by trying out a variety of the roles in a Goodwill store, including his favorites--stocking the clothing racks and working at the donation bay. In addition to building these hands-on skills, he worked with Lynn on his resume and interviewing skills, including what kinds of questions to ask his future employers.
One of Lukas's greatest assets is his ability to connect with his co-workers, according to Lynn. He has even become a mentor to other participants, with one describing Lukas as, "the easiest to talk to."
After five months of developing both work and life skills, Lukas is now working to secure his next opportunity. He is hopeful to get a role in the donations bay and is excited to plan for the rest of his career. He said he wants to "find a job I can work at for 1-2 years."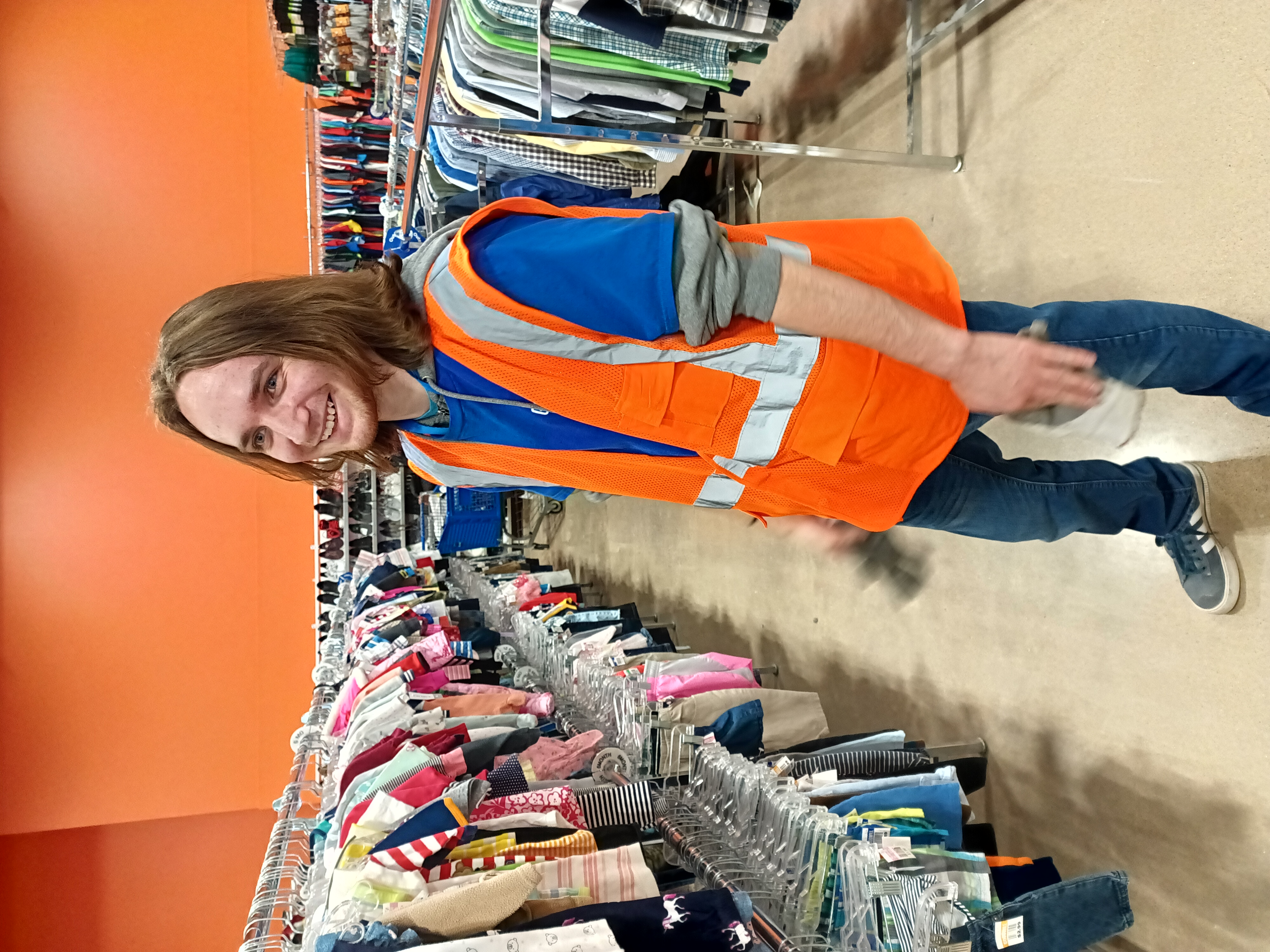 "You should give it a shot," Lukas says to others about GESMN's work-based program. "You don't know what you will find and who you'll meet." If you or someone you know is interested in one of GESMN's work-based programs, fill out a form today to get connected with our team.