Lyft and Goodwill Partner to Provide Free Transportation to Job Seekers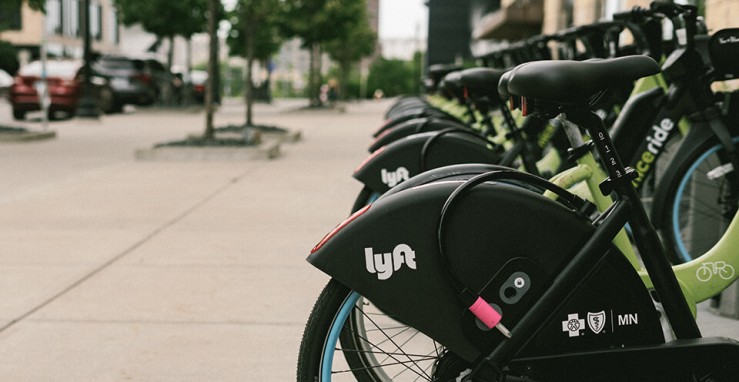 With tens of millions of people in the U.S. unemployed, more people than ever are eager to set up job interviews. However, for many, lack of transportation is a barrier that stops them in their tracks.
Goodwill and Lyft have partnered to relieve that stress. Now available in 20 major cities, including the Twin Cities, Lyft's Job Access Program will help provide transportation to job opportunities. Whether by Lyft bike, scooter or rideshare, participants in the Jobs Access Program will have access to reliable transportation to job interviews.
"Access to transportation can often make or break a person's ability to move forward in life," said Steve Preston, president and CEO of Goodwill Industries International. "The partnership through Lyft's Jobs Access Program will provide many Goodwill participants with free transportation to job interviews, career resources and the first weeks of a new job — giving them paths to new beginnings. Lyft riders will also have the option to donate or round up the cost of their rides, to support local Goodwill employment placement programs that help job seekers. Millions who have lost their jobs due to COVID-19 are those who can least afford it. Our friends at Lyft are helping us ensure that those job seekers can receive job skills and other critical support so that they can obtain employment to support themselves and their families."
We will be offering rides to individuals who participate in our workforce training and placement programs. For more information visit gesmn.org/get-services.