Nicholas' Career Transformation
A new career path is a life-changing experience; having support helps people discover their possibilities and potential. Nicholas worked in culinary arts as a chef for years before deciding he wanted to transform his career.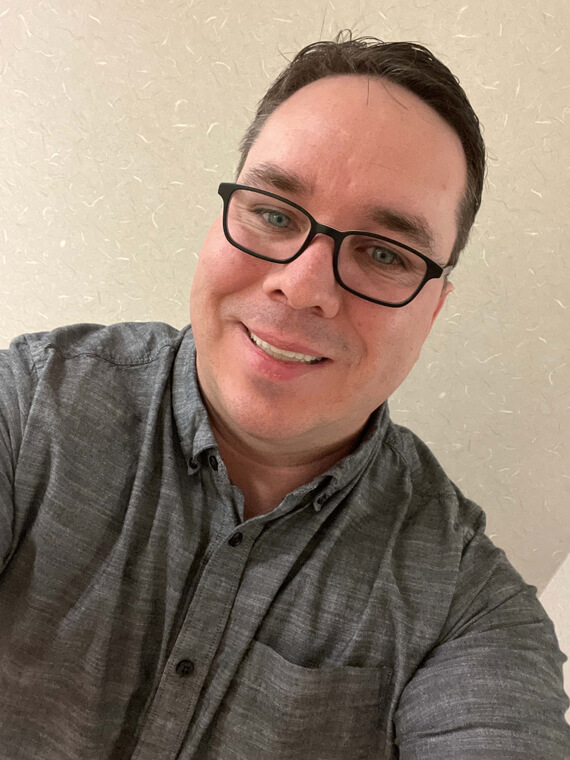 In 2018, Nicholas decided to get his degree and graduated in 2022 with an Associate Degree in Science. It was in school where he learned about Goodwill-Easter Seals Minnesota's (GESMN) new Financial Industry Training program.
"I was already planning on taking financial training on my own, as a resource, then I learned about Goodwill's training. I thought it would be a great way to help me do some networking," Nicholas says.
The 8-week Financial Industry Training is flexible enough to accommodate work/school schedules, childcare and transportation issues. Students work at their own pace and most training is hybrid/online.
Nicholas said he blocked 2-3 hours per night to watch the pre-recorded lectures, complete quizzes and study. He also had a weekly meeting with GESMN's career navigator, Dennis, to help with job placement and ensure Nicholas had support.
In August 2022, Nicholas secured a job with GESMN's employer partner, Ameriprise Financial, as a financial planner in training. He can continue taking exams to earn more financial industry credentials and help him move into higher levels of financial advisement.
Nicholas hopes to be with Ameriprise Financial for years to come, and his dream is to open his own investment company focused on hospitality industry workers and small businesses who need help planning for retirement, insurance and more.
"This is a great program! Dennis helped me with resume writing and keeping me on track. Goodwill's employer partners are putting a lot of great info into the program and preparing students for the future," says Nicholas.
The Financial Industry Training program helps fast-track getting Securities Industry Essentials (SIE) credentials, which is valid for four years and increases marketability. Students earn a stipend while they learn and can find placement with employer partners Ameriprise Financial, U.S. Bank or Wells Fargo.
To discover career possibilities in the financial industry, visit our website. Hurry! The next training session begins October 17, 2022.