Work Transforms Paul's Confidence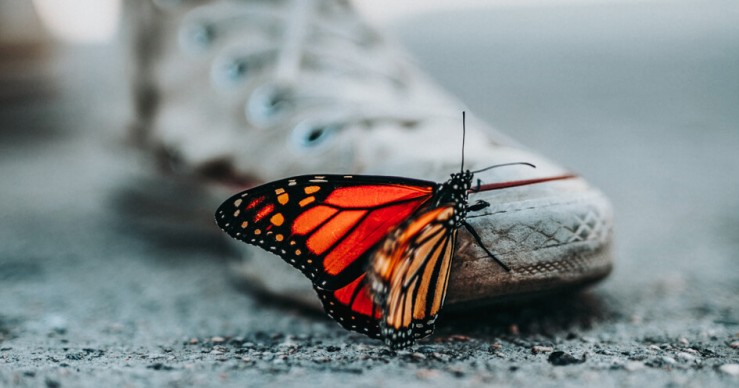 A year ago, if you saw Paul, he would have looked different. He wore his hood over his face and made sure his hair covered his eyes. He wanted to be invisible.
Today, if you see Paul at the Hutchinson, Minn. Goodwill store, you will see his face and his confidence come to life.
Paul first came to Goodwill in 2019, through a recommendation from his vocational rehabilitation services (VRS) counselor. He started in Goodwill-Easter Seals Minnesota's paid training program, which helped him overcome some of the anxiety that was causing him to hide.
"I covered my face for years because some kid told me I was ugly when I was young," Paul explains. "It stuck with me. But when I started the training, I wasn't allowed to wear my hood on the sales floor. I felt uncomfortable at first but after some time I got used to it and I never wear my hood anymore unless it's actually cold outside."
Paul completed his training program in August 2019 and in September, moved into GESMN's disability placement. When the Hutchinson Goodwill was looking to hire a processor, the manager remembered him from the training program and asked him to apply. He applied for the job, nailed the interview, and before long was a part of the store's team.
"I was going through some hard times when I started working at Goodwill, and going to work helped me stay focused," Paul says. "I feel like it helped me a lot and I really noticed I was more confident."
That confidence has impacted other aspects of his life as well.
"One of Paul's goals is to be more independent," explains Jennifer, Paul's GESMN career navigator. "He had been wanting to get his driver's license for a few years but was not comfortable taking the behind-the-wheel test. He was relying on public transportation or his mom to get him to work, but that became a struggle. Knowing he couldn't keep his job if he kept having attendance problems, he conquered his anxiety, passed the test and is now driving himself to work!"
"I used to only leave my house for family events," Paul says. "For 10 years I wore my hood and stayed at home, trying to be invisible. Now I drive myself to work, don't wear my hood, and have made friends with my coworkers. We went bowling together!"
Now, Paul and Jennifer meet every couple weeks to work on new goals and make sure he has the support he needs to be successful.
Your financial contributions provide people like Paul training, caring support and career services so that they can gain confidence and become independent. Visit gesmn.org/give to learn more.