Q&A with an Event Planner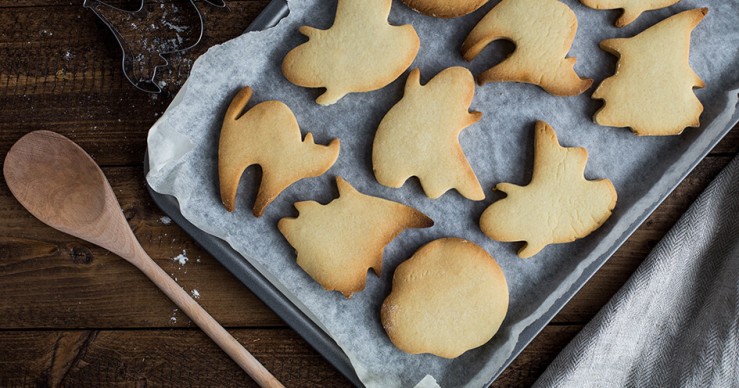 We asked a few questions of event planner extraordinaire, Jason Brown-Hoesing, to help make your Halloween spooktacular even amid a pandemic. With more than 15 years of experience in the Twin Cities event industry, here is his expert advice:
Q: If I don't want to take my kids trick or treating this year, how can I still make the evening fun for them?
A: There are a lot of things you can do with your family for fun instead of trick or treating. I love the idea of hiding candy around the house and creating a "Halloween Hunt" for your kids. You'll all have blast watching them run around looking for the candy…just remember where you hid it! You could also do a family fun night and make some spooky snacks, play Halloween-inspired games and watch scary movies. The trick is to make it fun for both the kids and the parents. I have also seen people doing trunk-or-treats which is a great way to celebrate. Kids can go from trunk to trunk of parked cars to pick out a treat, which is a great way to celebrate safely with a community of people that you are already involved with like coworkers, your church or school.
Q: How can I make a virtual adult Halloween party fun?
A: Seeing friends is a huge part of Halloween! Pour a glass of wine, create a Halloween playlist and get together virtually with your friends! To turn up the party and make it extra fun - play a game like Bingo, Pictionary or a trivia game that is centered on classic Halloween films. Dress up and have fun by doing a Halloween fashion show and have your friends rate your costume.
Q: What fun foods can I make for Halloween?
A: Halloween is a great time to take regular food items and make them festive. Get the family together and make some spooky ghost cookies, candy corn cupcakes, Monster Pizza Bites and then pair those items with a delicious pumpkin milkshake or make your favorite BOO-zy cocktail. Give it a fun name like an eyeball martini (martini with an olive) or a Witch's Brew Cocktail, which could be a fabulous purple cocktail with a glittered garnish.
Q: What are some must haves for a small in-person gathering?
A: If you are going to do an intimate gathering in your home, make sure that you create a safe space for your guests and ensure they can social distance during the party. By keeping the party to a limited timeframe and allowing for some outdoor activity, you can ensure that all your guests will have a good time. Keep decorations on a theme like haunted house or graveyard…that way you're able to focus on making an impact on more specific items. Also, have a last-minute costume available for your guests who might show up without one - simple things like capes, fangs or kitty ears can ensure everyone dresses up and is part of the fun!
For more safe Halloween ideas, visit gesmn.org/Halloween.