Ramsey County/Goodwill-Easter Seals Minnesota Partnership Restores Historic Neighborhood Home & Changes Lives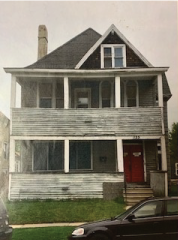 Helen Keller said, "Alone we can do so little; together we can do so much." Such is the case in a unique partnership between Goodwill-Easter Seals Minnesota's (GESMN) construction training program and Ramsey County.
When a historic-registered home on 735 Margaret Street in St. Paul became a tax-forfeited property, an innovative model came to fruition. Ramsey County's Property Tax, Records and Election Services department brings such properties back into productive use and its Workforce Solutions department helps connect job seekers with jobs.. GESMN offers free, twelve-week construction training for people to enter the field.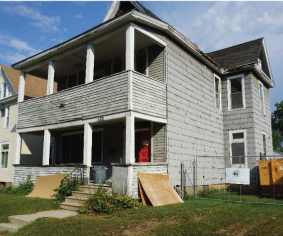 With the help of federal CARES funding awarded to Ramsey County to support COVID-19-impacted workers, the county and GESMN partnered to provide on-the-job skills-building in a project through the county's budding Productive Properties Program. Construction students learned demolition, framing, insulating, trim work and more, while earning a training wage to rehab the home. Graduates received OSHA 10 safety certification and credits toward St. Paul College's carpentry diploma program.
Van is a GESMN graduate who worked on the Margaret Street home. He was laid off from his call center job during the pandemic and searching for a new career path. Learning construction skills was key to fulfilling his dream of investing in real estate and rental property.
"I enjoyed working on the Margaret Street house because I got to work with a crew in a remodeling situation and it confirmed that this is what I want to do. I really appreciated learning construction fundamentals from the instructor; it made a big difference being comfortable when going into the field," said Van.
After graduation, Van secured employment with Home and Earth Craftsman LLC, earning $23/hour working on remodeling projects that included drywall, tiling, hardwood floors, decks and more. Ramsey County provided the training ground and backdrop for Van's success.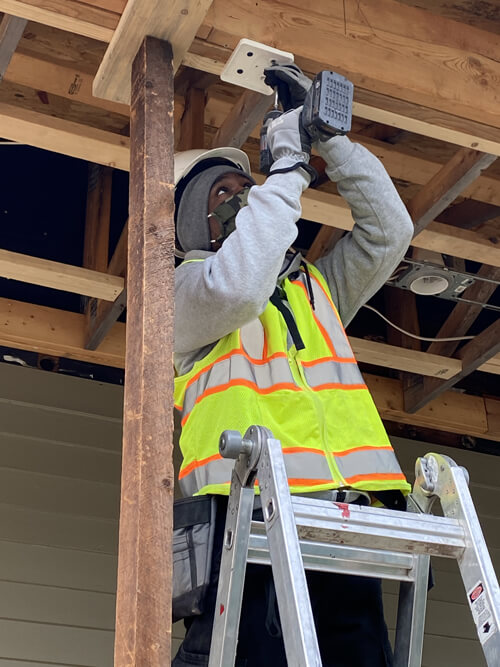 Photo: Van working on the house during his training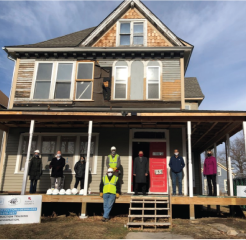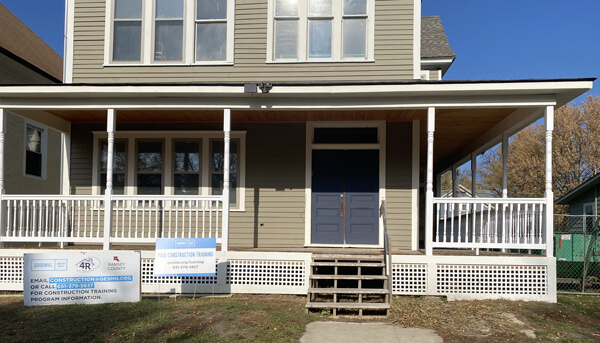 Ramsey County and GESMN aim to collaborate on properties in more neighborhoods in the future. An open house at 735 Margaret Street planned in the Spring of 2022 will showcase the neighborhood project and how it helped open doors to a brighter future for Van and his fellow students.