Sourcing at Goodwill for the Home & Remodeling Show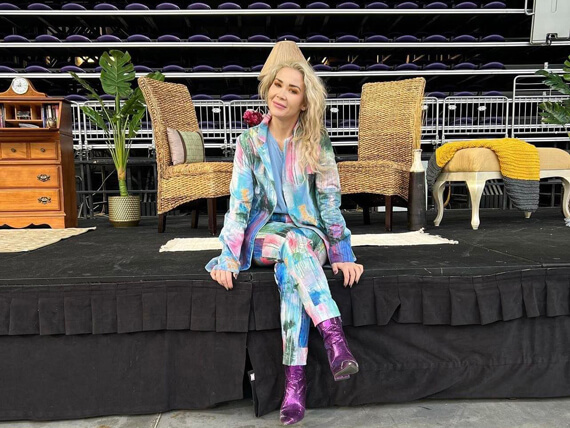 I recently had the opportunity to partner with Goodwill to source and style a tablescape and the main stage for the Minneapolis Home & Remodeling show.
I've been shopping at Goodwill for as long as I can remember. When I was younger, one of the main reasons I shopped at Goodwill was because I was on a budget. As I continue to develop my sense of style and creativity, I shop at Goodwill for a variety of other reasons. A few reasons being:
I can find many unique items
It is sustainable and good for the planet
It allows me to flex my creative muscles
When picking out items at Goodwill for the Home & Remodeling show, I wanted to inspire people to reimagine how they think of shopping second hand and show off pieces that can be brought to life in new ways with a little love and styling.
My favorite section in Goodwill is the dishes. Over the years I've found beautiful pieces with a lot of personality and history to style my table for parties. I am generally drawn to mismatched styling and bringing together a lot of different patterns, colors and textures.
I was drawn to this beautiful graphic, black & white set at Goodwill. I wanted to add a pop of color, so I picked out some green plates to go under the set that really balanced the whole thing well.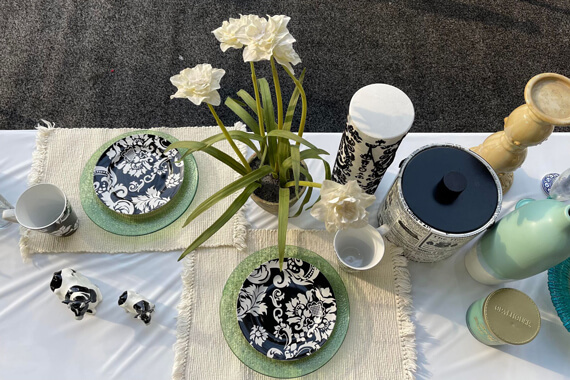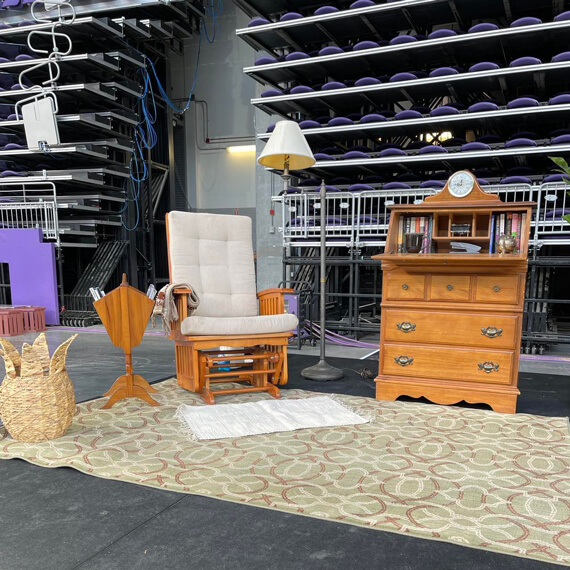 Another one of my favorite items at Goodwill was a beautifully crafted desk. It was in incredible shape and just needed a little love when it came to styling. The best thing about shopping at Goodwill is it kind of feels like a treasure hunt. There are truly so many unique things and it just needs a little imagination to bring it to life.
My biggest advice when shopping for home goods second hand is to do a little "browsing" first and then get specific on the types of things you are looking for. What I really mean by that is take a loop around the entire store. Usually what I will do is do a lap (or two!) around Goodwill and kind of see what my eyes are naturally drawn to. It might be a specific color palette or an item that stands out.
When shopping second hand, look for foundational pieces that can be fixed by adding different pieces. For example, you might find a really interesting lamp but the lampshade doesn't quite work. You can buy the lamp and change out the lampshade to give it a new look and feel.
As we head into spring (hopefully) it is fun to have a lot of fresh flowers around the house. Goodwill is THE PLACE to find all things vases. They always have a variety of colors, shapes, sizes and styles. It is a great way to brighten up your home!
Goodwill is a great place to shop for home and decor while saving money, helping the planet and having some fun!
Thank you to the Home and Remodeling Show for partnering with Goodwill Easter-Seals Minnesota. Want to see more? Visit GESMN at the upcoming Home and Garden Show March 1-5 at the Minneapolis Convention Center for more sustainable spaces.