Thrifty Holiday Looks
Tis the season for holiday parties! After a year of virtual get togethers, the 2021 holiday season is making a comeback for gatherings; but what should you wear?! Whether it's an office holiday party or a New Year's Eve event, Goodwill has great options waiting for you to find.
Local Twin Cities thrifter and vintage clothing fashionista, Emily Sherman put together two bold looks to give you festive inspiration with items she found at our Goodwill stores, paired with items she already had in her closet.
Find your local Goodwill here to start shopping for your holiday looks!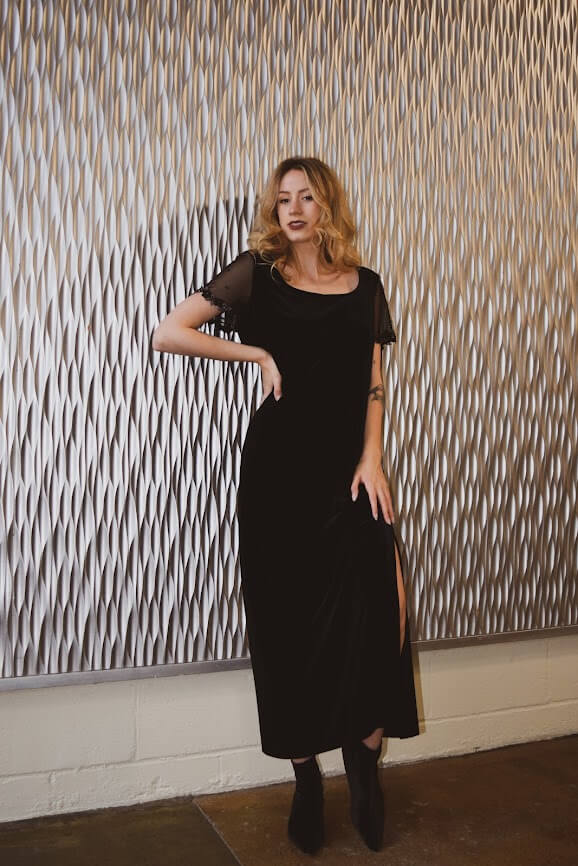 Velvet on Velvet
Emily focused on material when looking for her first look like this 1980's inspired black velvet dress for $7. The silhouette is sleek and simple, mesh sleeves with sequins and embroidered detailing makes this piece truly unique. Take this outfit a step further by adding a statement shoe like black velvet boots. Holiday parties are a great time to step out of your everyday look and make a statement with your clothing.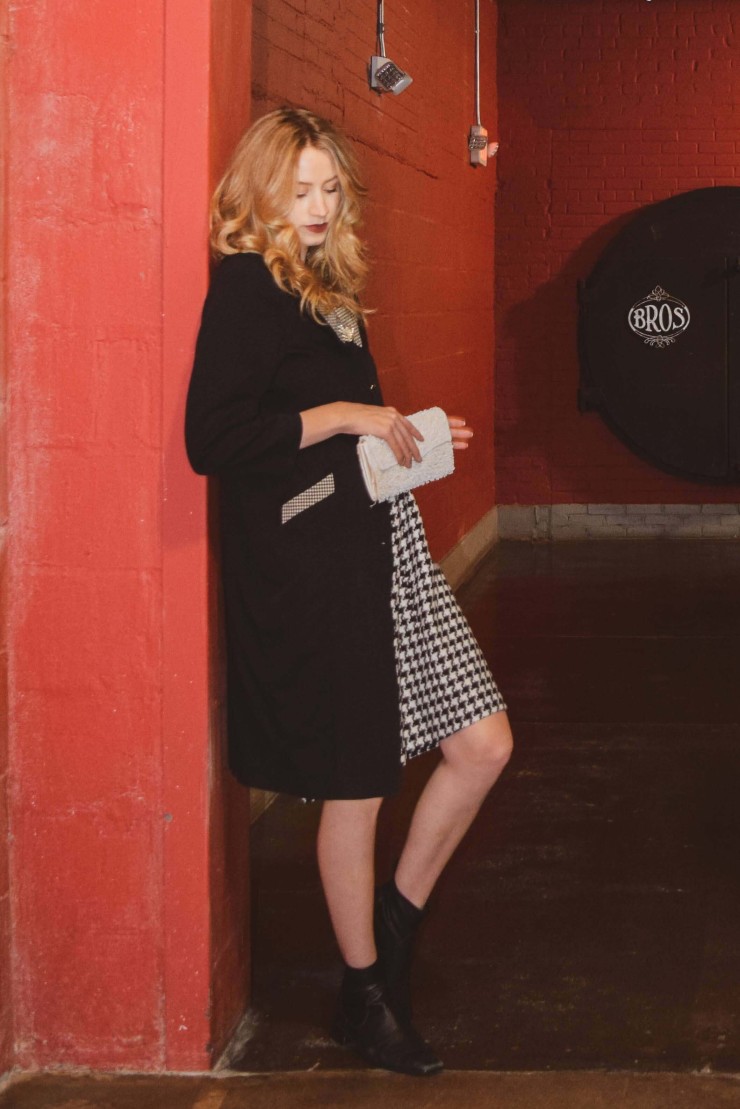 Mixing Patterns
Patterns can also be fun to play with for event outfits. This look came together for under $15 with a coat and skirt both found at Goodwill. She was drawn to the houndstooth print on each of the pieces. "One of my favorite ways to work with pattern is to pair two scales of the same pattern," says Emily. Finish the look with statement earrings, a pair of black boots and a vintage beaded clutch.
Instagram: @emilyysherman