Waste Less, Get More at Goodwill
On Friday, April 22, people across the globe will celebrate Earth Day. Did you know every time you shop or donate at Goodwill you're contributing to a greener planet?
We divert over 65 million pounds of materials from landfills every year; pre-loved items find a new home instead of becoming waste
Over 20 store locations have car charging stations to plug in while you shop! View map.
Stores reuse donated bags and boxes instead of adding plastic bag waste
The Price of Fast Fashion
Making clothing requires significant amounts of chemicals, water, energy and other natural resources. Read about it here.
It takes 2,000 gallons of water just to produce a single pair of denim jeans. You can save both water and money by buying a pair of secondhand jeans instead of contributing to the world of cheap, fast fashion.
Your jeans could also be someone else's treasure! Donating textiles instead of throwing them away helps keep our community greener.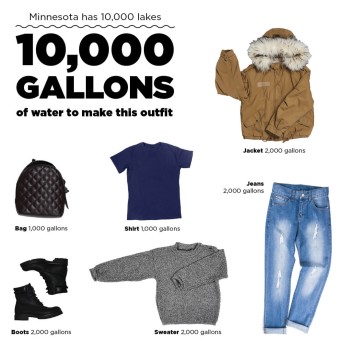 Reduce, Reuse, Repurpose
Haley had her dream wedding while being green and saving green. She repurposed items she found at Goodwill stores: champagne flutes, centerpieces, greenery, candle holders, signs and even brand new food warmers for the reception dinner. Read more about Haley's big thrifted wedding in our last blog.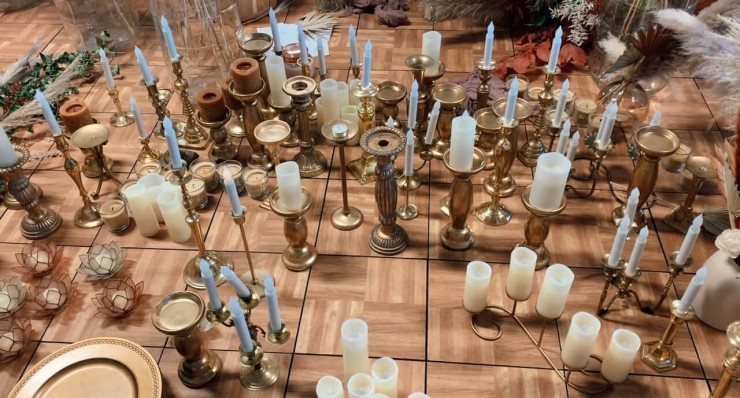 Thank you for celebrating Earth Day with Goodwill. We've been "green" since 1919 before it was even a thing and appreciate your support in shopping and donating for a greener world