What happens to my stuff?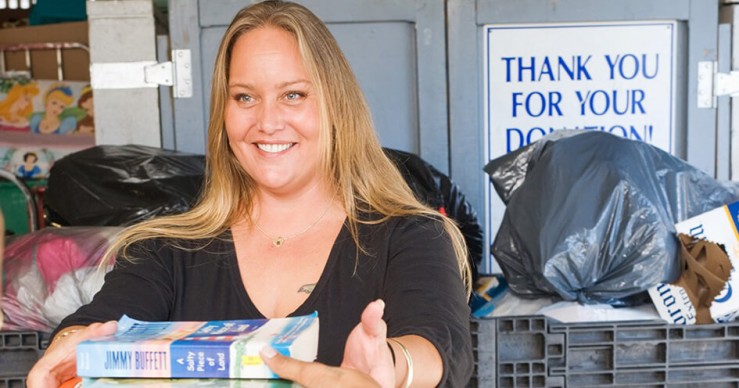 Have you ever wondered what happens to your items after you donate at your local Goodwill? Here is the life cycle of a donated item:
Items are sorted
When you donate items, staff immediately sort them into different categories. Clothing, household items, books, furniture, etc. get put into separate bins to be processed. Holiday and seasonal items are saved for the sales floor at the appropriate time of year.
Items are priced
After sorting, our trained processors begin pricing individual items. Items are priced based the item's condition, quality and brand. We process tens of thousands of items a day at nearly 50 store locations.
Items go to the sales floor
Once an item is priced, it's ready to move to the sales floor for purchase. Items are generally given four weeks to sell in a store, and hundreds of items are added at each location every day.
Items go to the outlet
Items that do not sell in our Goodwill stores are transported to one of our three outlets/wholesale locations, where customers can shop by-the-pound pricing and enjoy bulk savings.
Items go to the aftermarket
In the spirit of sustainability, we find inventive ways to recycle items and salvage buyers also help divert items from landfills. Everything from the wires in electronics to an individual shoe can be reused and sold to buyers with unique needs. Read more about our aftermarket process.
Shopping and donating helps us divert over 65 million pounds from landfills annually, and reselling millions of donated items helps fund our programs that connect people to jobs every day.