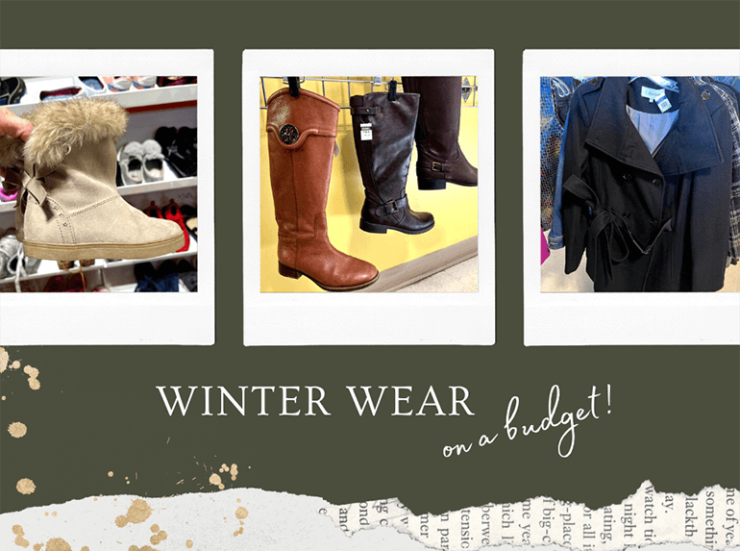 It's no secret that in the midwest, the winter season requires some adjusting when it comes to your daily wardrobe. For our family, winter just so happens to be when our house is being built. All of our belongings are still piled away in storage where they may as well have disappeared into a deep abyss, never to be found again. Recently, we were scrambling to find mittens, coats, hats, boots; anything to stay warm in the cold winter weather. When we came up short on what we were able to uncover for our warm outerwear, we had to get a little creative. To Goodwill we went, in hopes we could find some winter wear treasures.
Winter Coats
Since none of us were able to find the box with our winter coats in it, we set out to find jackets in all shapes and sizes. We searched high and low, from small girls coats up to large mens coats and of course everywhere in between. There was an incredibly large selection to choose from fortunately, and we were grateful for that.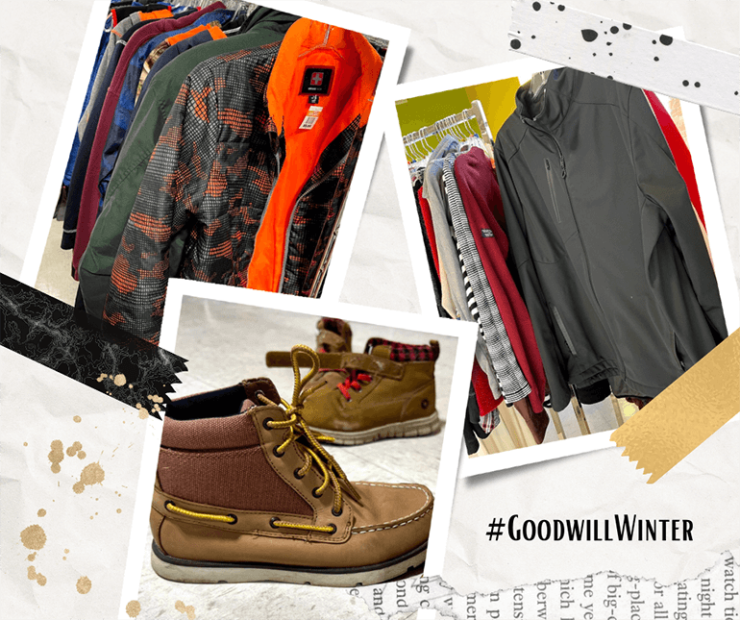 Snow Pants 
If your children are anything like mine, they grow out of their snow gear in the blink of an eye. So I knew that even if I did find their snow pants, it was going to be a slim chance that they would actually fit. At Goodwill, there were a variety of snow pants, many of them in gender neutral colors so once you found the size you needed, you were set! We also uncovered several pair of mens and women's snow pants, which was a very nice surprise. Now the whole family can go sledding on those wintery snow days!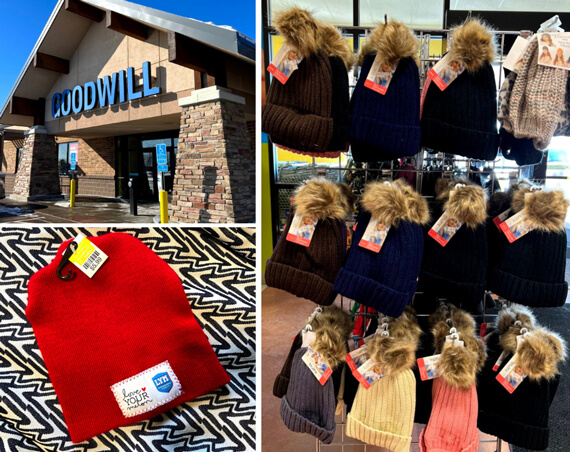 Winter Hats
I was very impressed with the selection of winter hats that we were able to find on our shopping trip. My daughter found some really cute beanies with big puffy pom poms on the top. Meanwhile, I found a brand new LYM hat that was the perfect size for my girls. At the affordable prices they were marked at, we were able to grab a few different options so that they would always have a winter hat available, even if one decided to walk off at school or on the bus. It's always nice to have backups!
Mittens & Gloves
Native midwesterners know theres a big difference between mittens and gloves, both have their place in winter wear. Mittens are great for throwing on while you're out running errands, taking a walk or even just getting the mail. While gloves are typically great for shoveling snow, soaring down a sledding hill or hitting an ice rink for some skating. We found a great mixture of both while we shopped Goodwill's wide selection. Of course, the low prices gave us another chance to purchase some extra gear, just in case.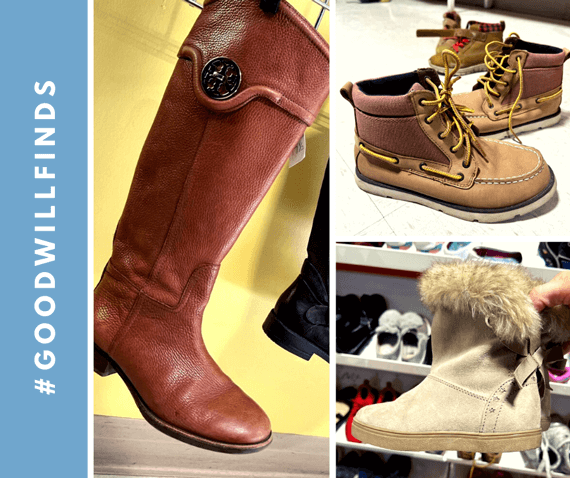 Winter Boots
One thing I always have a hard time finding for our family is winter boots. So you can imagine my surprise once again when I seen the wide variety of options they had in store for us for footwear at Goodwill. From fashion boots to snow boots and everything in between, we were able to find some great options to not only get us through winter but would also have some life left to pass down to cousins when they were outgrown.
Meet Sarah
Hello! I'm Sarah; designer, creator and founder of the Real Housewives of Minnesota. You'll find I'm a true Minnesota housewife, born and raised in the suburbs of Minneapolis. My family and I are adventurers. We are always on-the-go and looking for the next fun thing. I love to share new places that we've found in the area, upcoming local events and even product recommendations that make my life as a mom much easier.
I started my blog in 2011, a month after I married my husband Tyler. I attended college for my degree in Business and Marketing Management – however writing has always been one of my core passions. When I started the site, it was something that I managed in my free time to keep my creative juices flowing, after a couple years I started to work on it full-time until… kids came along. And boy, do kids change everything!
We have two beautiful daughters, ages 2 and 6. If I'm not out looking for something fun to do with the fam, you'll find me at the gym teaching group fitness classes – or out shopping and scoping out deals to share with you guys.