Women and the Workforce
By President & CEO Michael Wirth-Davis, Dr. PA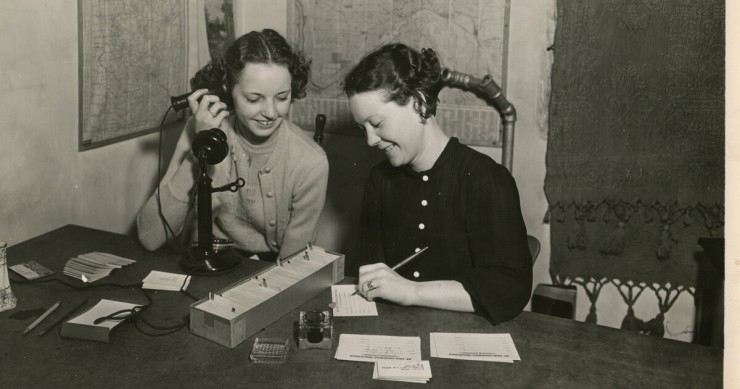 March is Women's History Month and I want to reflect on how women have shaped our nation's workforce over the last century.
The purpose of Women's History Month is to remember the contributions of both notable and everyday women, celebrating their progress and achievements as they brought about change in our society.
In 1919 when Goodwill-Easter Seals Minnesota (GESMN) was founded, women were 20% of the workforce; today, that figure has grown to 47% [according to the U.S. Department of Labor].
In the span of 100 years, jobs changed dramatically, and women fought for equal rights. In 1919, the 19th amendment granted women the constitutional right to vote. And in 1920, the U.S. Department of Labor established the Women's Bureau to "formulate standards and policies which shall promote the welfare of wage-earning women…and advance their opportunities for profitable employment."
Locally in 1923, GESMN started a Women's Auxiliary that sponsored a nursery for Goodwill employees' children. Fast forward to 2020 and affordable childcare and paid leave are still issues of primary concern for many working women.
In the 1940s during World War II, seven million women joined the workforce as the nation faced labor shortages while men were deployed overseas. Yet when men returned from duty, although most women wanted to keep their jobs, many were forced out by men returning home.
In 2020, women still struggle for space in male-dominated fields. They also face measurable pay inequities: women earn just 81% of their male counterparts [according to the Bureau of Labor Statistics]. That gap widens even further for women of color and in executive roles.
Women serve as brilliant leaders and successful contributors in the workforce, often while juggling family demands at home. To support women in the workforce, GESMN offers job training for people like Ariel, who needed support to forge a new career path and support her daughter.
This month, I salute Ariel, and invite you to check out the Minnesota History Center's Gale Family Library resources to learn about women in Minnesota's history.