Ways To Give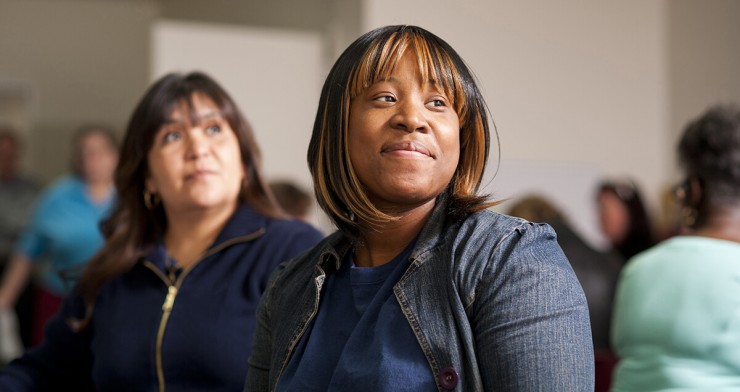 With your help, we connect people to jobs every day.

Your gifts help sustain a holistic approach, ranging from assistance with interview clothing or a new tool belt, to industry-specific job training programs.
Advocates for workforce-related public policy engage with over 100 elected officials annually, putting Minnesotans to work regardless of their barriers.
In any given year, we partner with 150+ government and nonprofit agencies to connect participants with community resources with your support.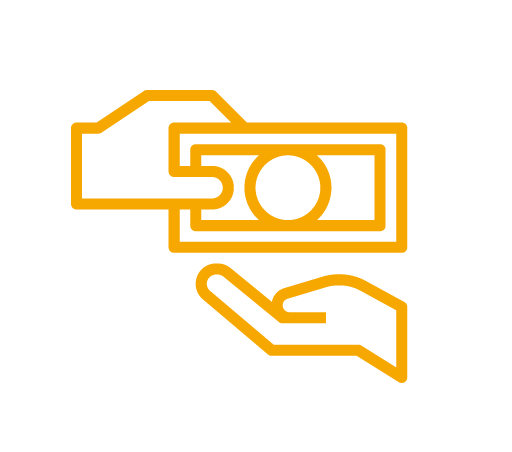 Ways to Give
Become a monthly supporter – it's the easiest and most efficient way to support our neighbors all year long!
Give online today.
Make a tribute gift in someone's honor.
Mail your gift:
Goodwill-Easter Seals Foundation
Lockbox 446003
P.O. Box 64056
St. Paul, MN 55164-0017
Make a gift of stock.
Leave a bequest or contact us to explore all of your planned giving options.
Become a Sustaining Sponsor. Companies can amplify their brand exposure while strengthening their support of the individuals served by GESMN. Annual sponsorship opportunities include signature, customizable benefits throughout the year.
Connect with Us
Stay connected! Sign up for inspiring stories and ways to get involved.
Your Impact
Your generous support helps open doors to brighter futures for people in our community. Here are some of the people we helped experience the power of work: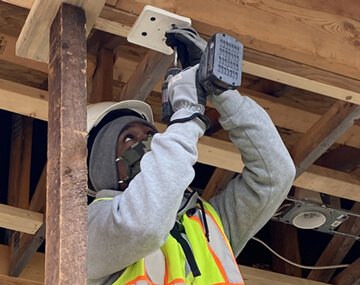 A partnership with Ramsey County not only helped revitalize a historic St. Paul home, it helped launch Van's career and future in home remodeling. Van graduated from our construction training program and gained experience to help him enter into the field. Read about Van's journey.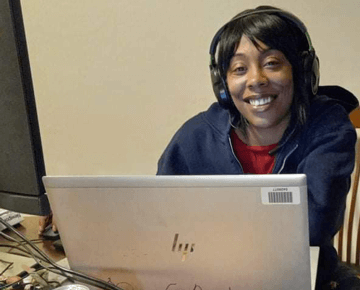 Josie was working multiple jobs and 80 hours/week to support her family. After graduating from our Business Professional Pathways program, she is now a rising star ayt Allina. Read her story.
News & Events
THE POWER
OF WORK
SUMMER 2023 NEWSLETTER
Maritza came to Goodwill-Easter Seals Minnesota (GESMN) looking for a new career that would help support her mom economically as she ages. With your support, Maritza is building a stronger future for her family.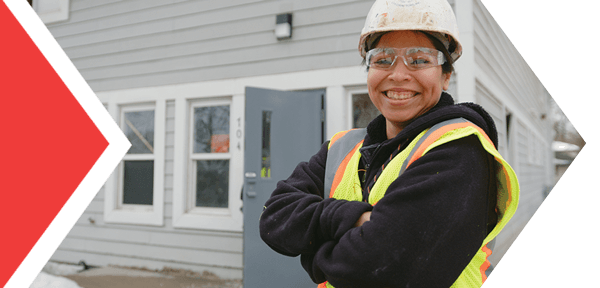 "My goal for the future is to get a house, just keep working, to keep saving money, being there for my family and my loved ones," Maritza said. "These are probably the first years of my life that I actually have financial stability."
"I was a waitress. I loved being a waitress, but then COVID hit and now that was taken away in a few minutes," Maritza said. "I was unemployed. I literally had no savings. I saw my family situation, and I'm like, 'Oh, my timeline has suddenly shrunk. I need to get a job.' I need to be able to financially support my mom, too," Maritza continued.
Maritza started looking into construction. "The one thing that stood out the most was Goodwill-Easter Seals was one that gave you a foundation," Maritza said. Thanks to your partnership, she was able to complete the 12-week hands-on construction training at no cost to her.
"I was never trained on resumes, interviews. I didn't even know what paperwork to take when I had to apply," Maritza said.
"Goodwill-Easter Seals was a steppingstone to start my career," Maritza said. "I was able to get into [the] CCC (Carpentry Contractors Company) right away. I was able to get a car. And then in May was when I joined the union," Maritza continued. "Because it [GESMN's construction training program] helped me to find a good job, my life has improved dramatically."
Thank you to the nearly 300 guests and sponsors who celebrated the 17th Annual Power of Work Event with us on May 11! Our annual signature fundraising event supports job training and customized career support to help participants eliminate barriers to work and independence. Thanks to you it was a meaningful, inspiring, and fun evening!
Your commitment to equity impacts people's lives, and the GESMN workforce development staff see it every day.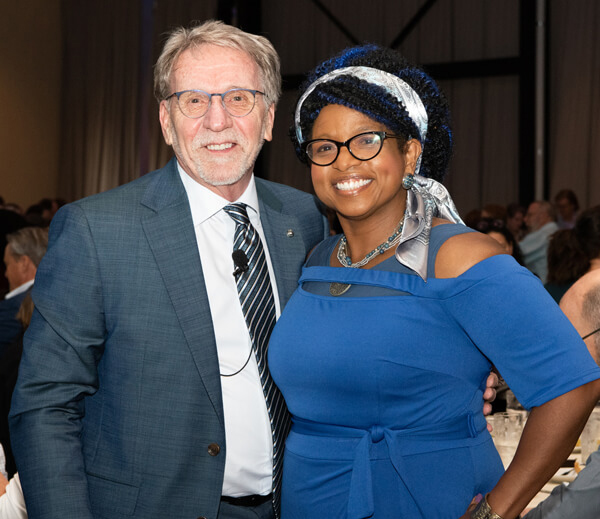 GESMN President and CEO Michael Wirth-Davis with Power of Work emcee Miss Shannan Paul.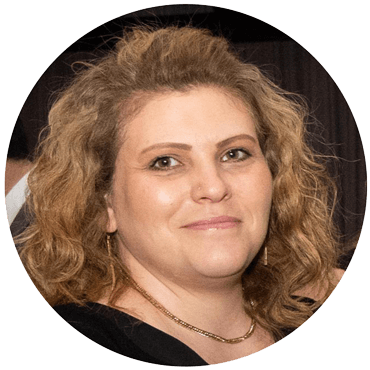 "The holistic approach we take is really important. Our program We're doing workforce development but we're participants get the also finding out what wasn't working before, like needing childcare or housing, so we can open doors and giving people the opportunity to move forward."
Roxie Lorine,
Workforce Development Manager,
Event Panelist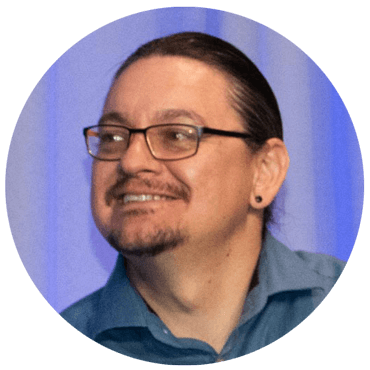 "Our program participants get the opportunity to prove what they can do despite what people might see from the outside."
Kyle Van Acker,
Workforce Development Manager,
Event Panelist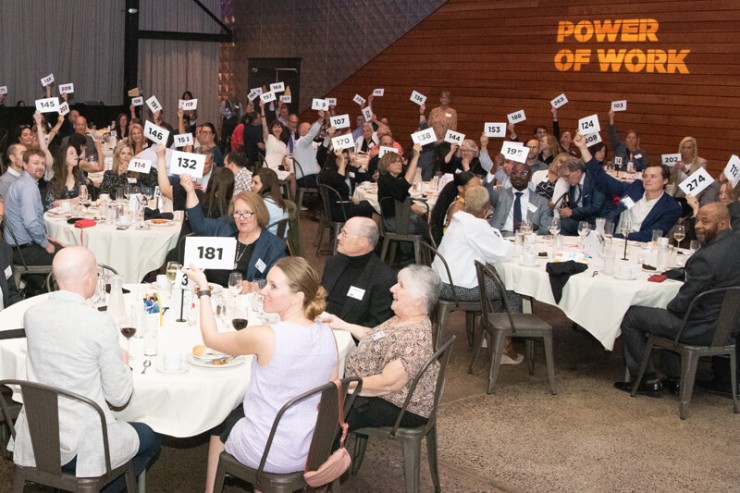 Your gifts make
a difference!
The fun and exciting auction featured one-of-a-kind packages with items donated to local Goodwill stores by people like you, including vintage jewelry and an antique desk, and custom outdoor games like a bean bag toss set made by the GESMN YouthBuild program.
Lisa Christianson
How did you get involved with GESMN?
I am honored to represent Goodwill-Easter Seals as a commercial real estate broker to help negotiate leases, renewals, and purchases of property for stores and programs.
Why do you volunteer at Power of Work?
I believe in the amazing work that GESMN does to help people with the support, skills and training they need to help themselves. I believe in the Power of Work!
You attended Power of Work in May. What was your favorite part of the night and why?
I am grateful and thankful to work with such an amazing organization! Happy to support GESMN in any way that I can – plus it was a really fun event!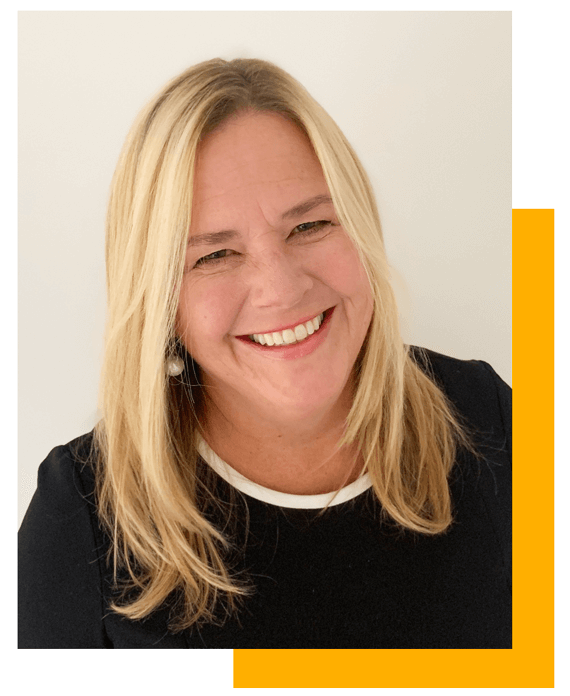 Thank you
to the Power of Work 2023 event committee!
Your leadership helps open doors to brighter futures.
Anthony Bass
Kortney Cartwright, chair
Marcella de la Torre
Chase Foreman
Jewelie Grape
Robyn Hansen
Lauren Beecham Henry
Patricia Jesperson
Peggy Kadlec
Rachel Lockett
Karin McCabe
Sita Morantz
Sheila Olson
Michelle Terkoski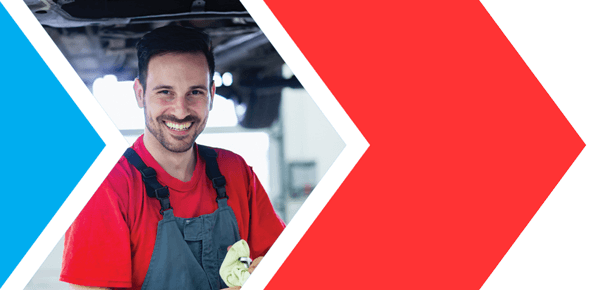 We hope you can join us next year
18th Annual Power of Work Event
MAY 9, 2024
Quincy Hall
Get involved with Power of Work 2024!
Learn more here.
Join the event committee
Volunteer at the event
Donate items to the auction
Become a sponsor
Where there's a will, there's Goodwill
For over a century, Goodwill-Easter Seals Minnesota has helped connect people to jobs in our community. In July we launched a campaign that makes it easier for people to connect with our services by visiting gesmn.org/jobs. A new texting option will be available soon as well. You may see billboards, social media, digital and television messaging around the community to let people know we are here to help.
This campaign shines a light on our mission, honors the drive and talent of the people we serve and will benefit all areas of our organization.
Foundation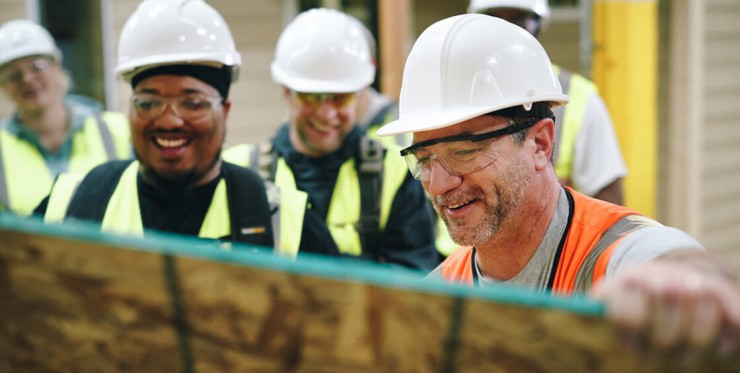 VISION:
To use the power of generosity to build a world where everyone experiences the power of work.
MISSION:
To support Goodwill-Easter Seals Minnesota's mission to eliminate barriers to work and independence.
VALUES:
Philanthropy: We believe in the importance of charitable giving and its ability to make a lasting mark upon people and the community.
Donor-focus: We build exceptional partnerships with people and promote inspired giving by providing donors with the options, tools and support they need to make charitable giving easy, personally satisfying and effective.
Stewardship: We invest charitable gifts wisely and distribute them to advance the mission of Goodwill-Easter Seals Minnesota.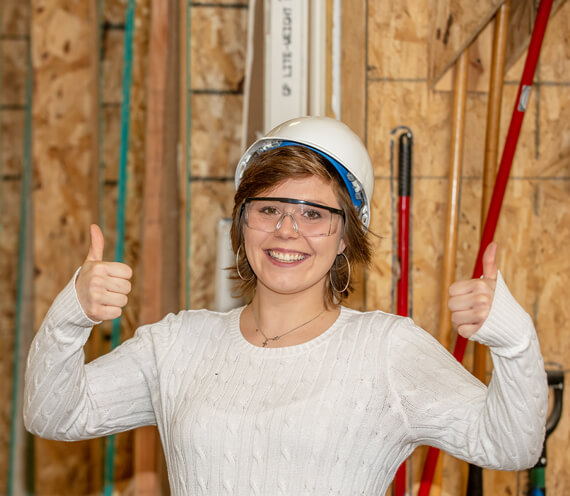 What we do
In 2014, the Goodwill-Easter Seals Foundation was formed to ensure our financial resources grow and keep pace with the increased demand for services. The Foundation is a separate nonprofit that exists for the sole benefit of Goodwill-Easter Seals Minnesota. It offers donors a special opportunity to invest in the future of GESMN and create lasting legacies that will help people become economically self-sufficient.

The Foundation accomplishes its goals by establishing and growing endowment funds, which are invested to provide long-term support for the organization. When the endowment earns interest over time, the earnings can be distributed to fund the services and programs of Goodwill-Easter Seals.
Since the Goodwill-Easter Seals Foundation is a 501(c)(3) organization, contributors can take the maximum deduction for charitable contributions, under IRS regulations.
Help build the bridge
The Goodwill-Easter Seals Foundation is building the bridge to ensure individuals can experience the power of work. We hope you join us. We accept gifts of cash, stocks, property, bequests and other assets in the way that qualifies for the maximum tax advantages, as recognized by law.
Make a gift payable to Goodwill-Easter Seals Foundation
Give an appreciated asset
Name Goodwill-Easter Seals Minnesota in your will
Our team can help you explore your present and long-term giving options, establish a named fund/donations in honor or in memory of friends or loved ones and designate funds that reflect your values and interests.
Contact Director of Philanthropy Naomi Prabhakar at 651-255-4910 for information.
We always encourage you to seek advice from a financial advisor when making personal investments.
Our Board Members
Debbie Galka, M.B.A., Chair
Management Consultant and Community Volunteer
John Bergstrom, M.B.A.
Fund Manager & General Partner, Mairs & Power Venture Capital
Lauren Beecham Henry
Vice President, Community Marketing, Bremer Bank
Marcella de la Torre, EdD
Director, AACSB Administration/Health Care Outreach,
Opus College of Business, University of St. Thomas
Adam Freeman
Margaret A. Cargill Philanthropies
Chris Grimm
Highland Associates
Texas Hemmaplardh, M.B.A., C.F.A., Secretary
Partner, Pavilion, A Mercer Practice
Rachel Lockett
Chair, Goodwill-Easter Seals MN Board of Directors,
Chief Information Officer, Pohlad Companies/Marquette Companies
Sita Morantz
Chief Acquisition Integration and Community Engagement Officer, Marsden Holding L.L.C.
John Schonberg, Treasurer
Chief Investment Officer & Portfolio Manager,
Stonebridge Capital Advisors
Morgan Truscott
Executive Director, JP Morgan Private Bank
Michael Wirth-Davis, DPA (ex officio)
President, Goodwill Easter Seals Foundation,
President & CEO, Goodwill-Easter Seals Minnesota