Goodwill-Easter Seals Minnesota's Advocacy in Action; March activism to support families, employment services and second chances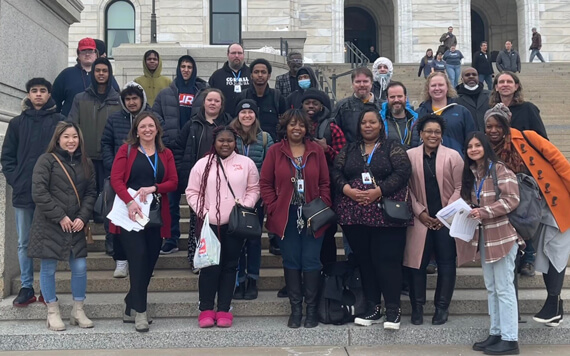 Goodwill-Easter Seals Minnesota (GESMN) believes in a world where everyone experiences the power of work by advocating against systematic inequities and providing career training and education services for our community.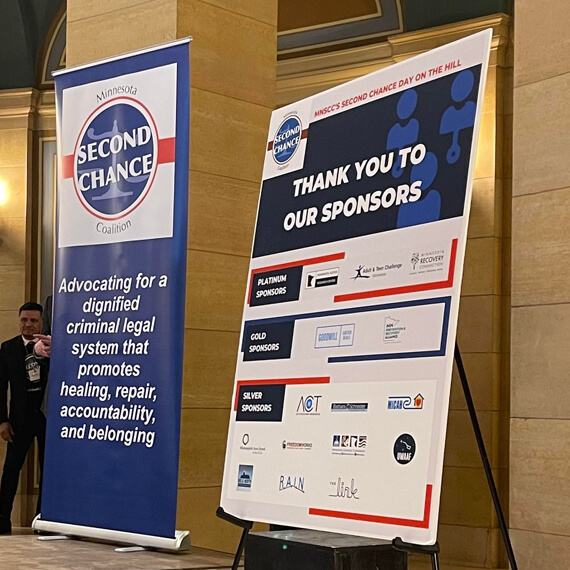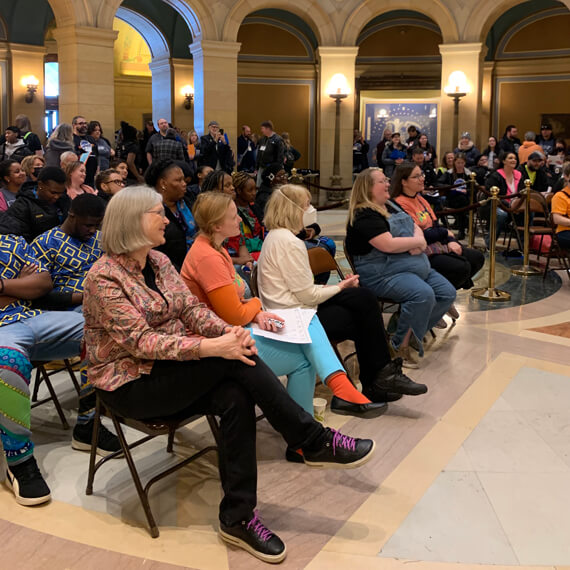 On Monday, March 6 the Senate Jobs Committee heard SF1409 – a bill to expand and deepen FATHER Project services across the state. The FATHER Project assists fathers in overcoming barriers that prevent them from supporting their children economically and emotionally.
Guy Bowling, GESMN's senior workforce development manager at FATHER Project, and Ben Warner with Family Service Rochester offered their testimonies about the program's impact here. Now it's onto the House!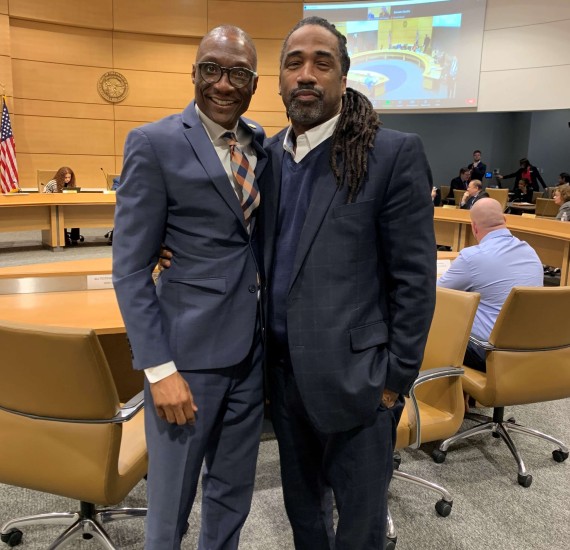 Senator Champion and Guy Bowling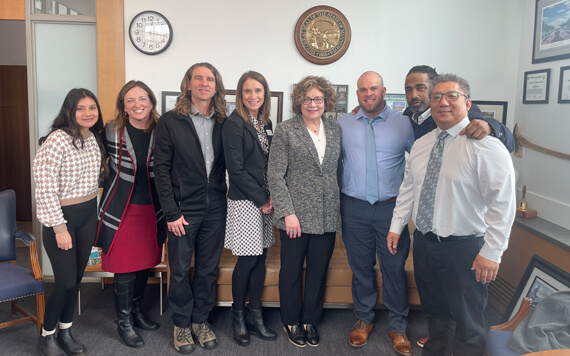 GESMN staff & Rochester partners with Senator Nelson
On Wednesday, March 8, GESMN employees and participants rallied at the Capitol for Second Chance Day on the Hill. Over 60 organizations and individuals gathered to help support second chances for people impacted by the criminal legal system.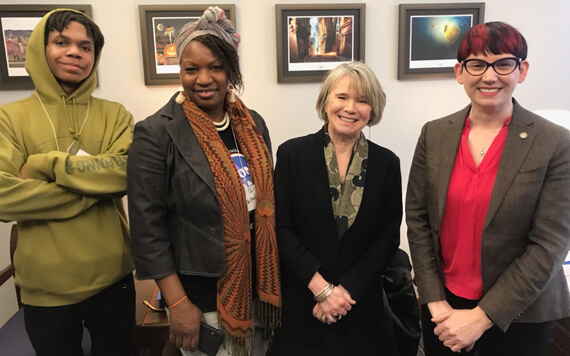 YouthBuild participant and GESMN staff and exec with Representative Sandra Feist
During the Senate Jobs Committee Hearing, Shelly Borman, GESMN's workforce development manager in Willmar, testified on an Extended Employment (EE) bill HF1501/SF1271 to increase funding for long-term support services for people with disabilities to help keep their jobs and advance in their career. In addition the bill advocates for a rate inflation adjuster, so funding keeps up with economic changes. The bill is moving onto the House State and Local Government committee.
We have more advocacy events on the horizon with Father Project Day (March 22), MN Employment Services Day (March 23) and Disability Services Day (March 28).
Join us in advocating for people who deserve equitable access to employment by donating today to help us create communities where everyone experiences the power of work.