Be the best parent
you can be!
Elwyn, a FATHER Project participant became a volunteer facilitator for the program and was honored in 2023. "FATHER Project is a lens of clarity for humanity to see the hearts of fathers – to see past any mistakes, hardships or trauma... to the father within."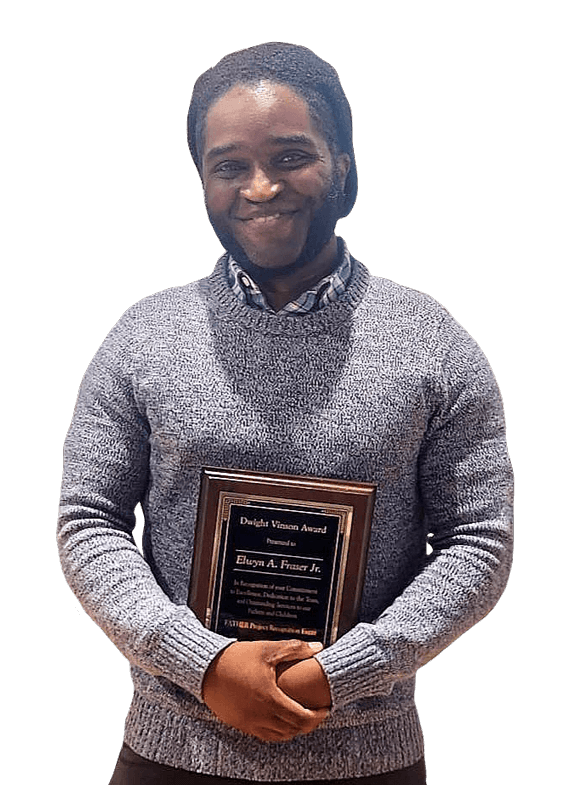 Assists parents to overcome barriers that prevent them
from supporting their children economically and emotionally.
Call 612-724-3539 or fill out this online form
We have resources to help you:
Employment services including job search support and career development
Case management with a professional advocate
Parenting support classes with other parents.
Family activities to help strengthen relationships
Child support services from paternity to payment issues
UPCOMING EVENTS
Job Club
Every Tuesday
10:30 – 11:30 a.m.
Sabathani Community Center - 310 E. 38th St., Ste. 217, Minneapolis, MN 55409
Join us for job tips and refreshments
JOIN US TODAY
About FATHER Project
Founded in 1999 by the City of Minneapolis, the FATHER (Fostering Actions To Help Earnings and Responsibility) Project became a program of Goodwill-Easter Seals Minnesota in 2004. Since then, the FATHER Project has served thousands of fathers through an extensive network of community partners.
A Return on Investment study by the Wilder foundation showed a long-term financial return of $3.41 for each dollar invested in the FATHER Project. Evaluation outcomes have shown increased parenting skills, educational achievement, job placement and benefits for the children of participating families.
In 2023, the Minnesota legislature awarded a $2 million grant to FATHER Project over two years to continue and expand its work across Minnesota in Rochester, St. Cloud, Minneapolis and St. Paul.
PARTICIPANT STORIES