Meet Maritza - GESMN Participant
Goodwill-Easter Seals Minnesota (GESMN) offers a variety of career training and education courses: automotive, business, finance and construction.
The construction program is twelve weeks of training that includes job placement and interview assistance, plus hands-on paid training on construction sites all while earning college credit.
GESMN spoke with recent graduate, Maritza, to talk about her life before Goodwill, why she wanted to enroll and her experience in the construction training program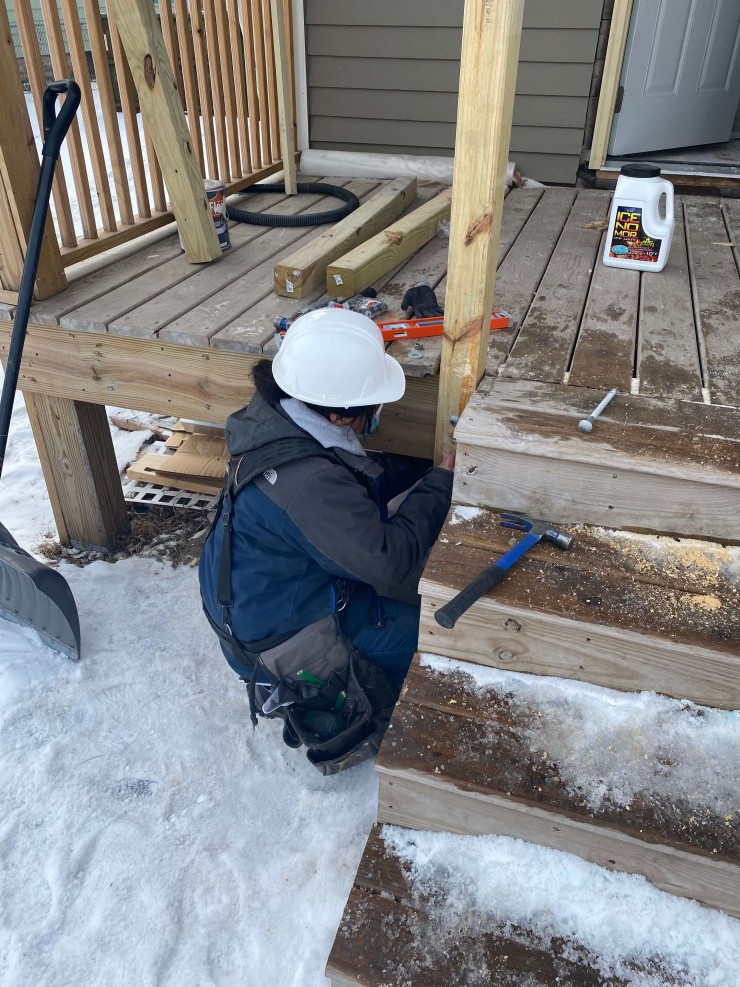 What industry did you work in before you enrolled and completed construction training?
I was in the food service industry. I worked as a general manager at a local restaurant in the Twin Cities.
What were some of the challenges you were experiencing and how did GESMN assist?
I had recently quit my full-time job at the restaurant, and I wasn't in the best financial shape. I worked a few side jobs to help, but my rent balance was accumulating.
It helped me so much that this program was free, because if it had been something I needed to pay for, I wouldn't have been able to afford it.
What kinds of projects did your class do? What did you like most about this experience?
I worked at the Margaret House in February 2021 and enjoyed the program overall. Coming into the program I had some experience in construction, but it was nice to learn the basics and get hands-on experience. It gave me an opportunity to learn how to use power tools and hand tools.
How did the program help you narrow down your career decisions?
The program gave me the opportunity to figure out what I wanted to do. I originally wanted to learn drywall so I could get painting jobs,but after working on the Margaret House I realized I liked finish carpentry.

The skills and knowledge allowed me to find a job and get into the Laborer's Union.
What trades did you ultimately decide to go into?
I am currently in the finish carpentry trade and started in a position on May 2 as a laborer; I joined the Laborer's Union Registered Apprenticeship program. I decided to find my career in this trade because I would be able to learn a little bit of everything.
What one thing would you tell someone who is interested in working in the trades?
Be patient, it takes time to learn and sometimes the best way to get better is by making mistakes.