Goodwill-Easter Seals teams up to support students at Faribault High School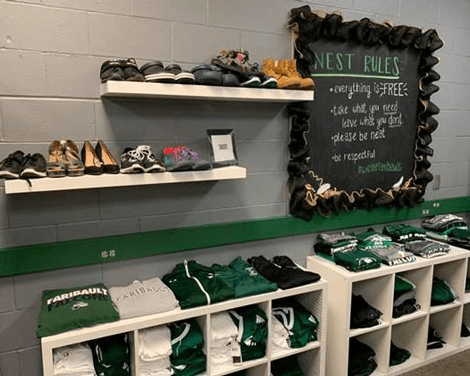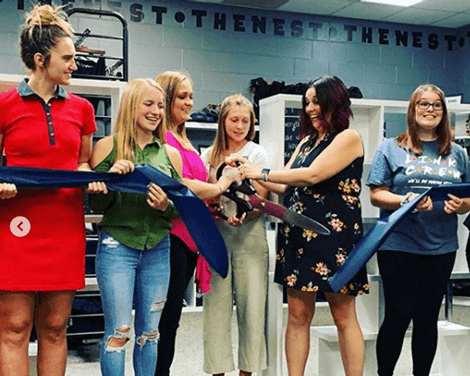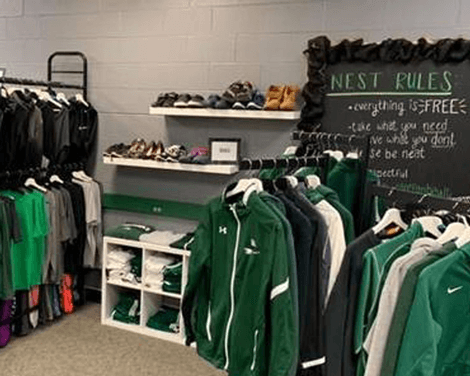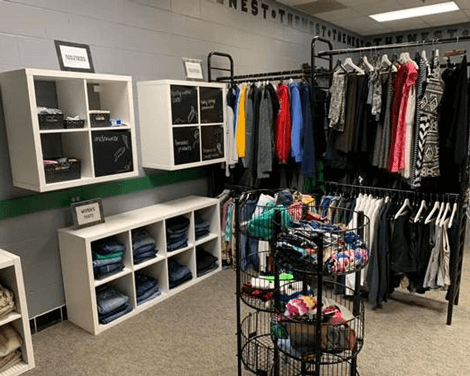 Faribault High School has a new resource for students in need of a little extra help. Unlike the shops you see at other high schools, everything at The Nest is free.
The Falcon Project, a student club focused on completing service projects, launched the store in October 2019.
"The Nest is exciting because it represents students doing good things for their peers," explains Kaylee Wiens, FACS teacher and The Nest advisor. "The idea came from a story that a few students saw on the news. They went to our administration to get support and from the beginning they have been responsible for the entire project. The students took over the design process and eventually started stocking and keeping The Nest tidy and ready for shoppers."
Stocked with donated items, it makes perfect sense for Goodwill-Easter Seals Minnesota (GESMN) to support the Nest with items from its Faribault store location.
"Goodwill has a good name within the community and helps provide goods and services to those in need," said Kaylee, when asked why Faribault High School reached out to GESMN. "It is important for students to learn how to work with community partners and see how different organizations can come together for a common purpose."
"We receive a lot of donations of school-branded apparel," says Nick Adams, senior director of retail stores. "It's our goal to find unique ways to give back to the communities where we have stores, and we're happy to collect items to keep The Nest stocked for students."
Set up on an honor system, students do not need to qualify to get supplies from The Nest.
"We know there are seasons where things are good and seasons where things are tough for families," says Kaylee. "Students are welcome to go to The Nest at any time to get things that they need for free."
But the store goes far beyond helping those receiving much-needed items.
"The students who work in the store are learning a very valuable lesson – how to give back to others," Kaylee explains. "By learning this skill in high school, students are more likely to continue to give back throughout their lifetime. As a teacher, it's amazing when students have that light bulb turn on when they understand that giving back not only helps people in need, it also makes you feel good. The Nest is another way we can teach young people some of these important life skills."
If you are interested in donating to The Nest, new or gently used clothing and shoes as well as new toiletries, school supplies and cash can be brought to Faribault High School's main office. Any items not taken by students from The Nest will be donated to GESMN.