Mission
Goodwill-Easter Seals Minnesota is a 501(c)3 nonprofit that offers job training and customized
career support to eliminate barriers to work and independence. Proceeds from thrift retail, e-commerce, grants and financial contributions fund our services that help Minnesotans get equitable access to employment opportunities and realize the power of work. Shopping and donating divert over 65 million pounds from local landfills annually and have helped us connect people to jobs since 1919.
Our mission
To eliminate barriers to work and independence.
Our Vision
A world where everyone experiences the power of work.
Our services
We prepare people for work to address labor disparities in Minnesota.
EQUITY STATEMENT
Goodwill-Easter Seals Minnesota believes that diversity, equity and inclusion (DEI) are central to our mission to eliminate barriers to work and independence, and our vision of a world where everyone experiences the power of work. We strive to reflect the communities we serve and strengthen partnerships, while making a solid case for the importance of this work. We will bring diversity, equity and inclusion to the forefront internally and externally and speak out against overt and systemic racism, oppressions and inequities.

As an employer we will build on employee engagement and inclusion efforts.
As a community member we will reflect our service communities and actively learn together.
As a service provider we will create equitable opportunities.
As an advocate we will influence systems change.
ADVOCACY
Every year we make progress in advancing workforce-related public policy, engaging with hundreds of elected officials on public policy objectives. Goodwill-Easter Seals Minnesota is a member of the MN Consortium for Citizens with Disabilities and the MN Second Chance Coalition. Contact Deanna Smiley Gulliford or call 651-379-5940 with questions.
CERTIFICATIONS & ACCREDITATIONS
GESMN holds many certifications and accreditations to ensure transparency with donors and the highest level of service to our program participants. Nationally, Goodwill is rated an "A" grade by Charity Watch, and GESMN has earned nearly a dozen 4-star ratings from Charity Navigator, a distinction obtained by only 2% of charities nationwide.
Americans told the World Value Index that Goodwill is the brand they trust more than any other. The World Value Index is based on a nationally representative, comprehensive survey of 3,000 Americans on perception, awareness and behaviors in response to the purpose and mission of organizations and brands.
Leadership
executive team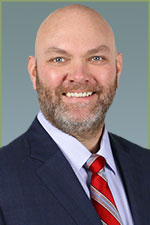 Brent Babcock
Chief Sales &
Marketing Officer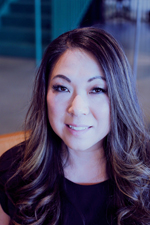 Jinah Chernivec
Chief Human Resources
& Risk Officer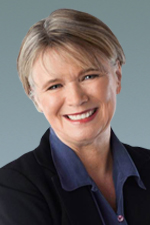 Mary Jones
Chief Philanthropy Officer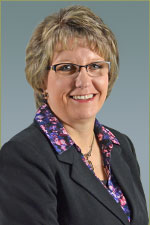 Sheila Olson
Chief Services &
Programs Officer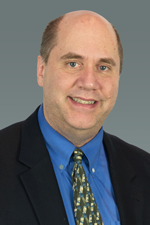 Jeff Uecker
Chief Financial Officer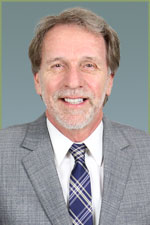 Michael Wirth-Davis,
DPA
President &
Chief Executive Officer
---
Board Members
Stephanie Albert, JD ('25)
EVP, Chief Legal Officer, General Counsel and Asst. Corporate Secretary, Stratacor
Anthony Bass, MDiv, MBA ('25)
Senior Executive Director,
American Cancer Society ‐ Minnesota
Paulette Baukol ('25)
CEO,
INDiGO Solutions
Margaret Camp, MBA, JD ('23)
Vice President, Business Unit Operations,
Wolters Kluwer
Kortney Cartwright ('24) Vice Chair
District Branch Manager, BCForward
Marcella de la Torre, EdD ('24)
Director, AACSB Administration/Health Care Outreach, Opus College of Business,
University of St. Thomas
George Dickson ('26)
Vice President, Macquarie Group
Sonjia Erickson ('23)
Design Director, Product Design & Development, Target Corporation
Andrew Feikema ('25)
Senior Vice President/Relationship Manager,
US Bank Corporate Banking
Mike Finger, MA ('25) Treasurer
Founder, ExitOasis.com
Debbie Galka, MBA (ex-officio)
Chair, Goodwill-Easter Seals Foundation
Management Consultant and Community Volunteer
Douglas Guilherme, MBA ('27)
Vice President Supply Chain US and Canada,
The Hershey Company
Jesse Johnson, MPM, MBA ('27)
Chief of Staff, Food Solutions Americas, Cargill
Peggy L. Kadlec ('24)
Chief Human Resources Officer/Executive,
Cadré Incorporated
Rachel Lockett ('24) Chair
Chief Information Officer,
Pohlad Companies /Marquette Companies
Karin McCabe ('27)
McGough Construction (retired)
Elizabeth Ortloff ('24)
SVP, Senior Compliance & Audit Officer,
EntreBank
Charla Sheffield, MBA ('25)
Community Advocate
Valerie Krzywkowski Snyder, JD ('25) Secretary
Supervising Attorney, Southern Minnesota Regional Legal Services
Sanjay Terakanambi, MS, MBA ('27)
Technology Strategy Consultant, Prerana Technology Strategy Consulting
Morgan Truscott ('24)
Executive Director, JP Morgan Private Bank
Ivan Winship ('25)
Vice President of Finance and Administration, Minnesota Orchestra
Michael Wirth-Davis, DPA (ex-officio)
President & CEO, Goodwill-Easter Seals Minnesota
---
key contacts
FAQ
Frequently
Asked
Questions
Shopping FAQ
---
FACTS AND MYTHS
Goodwill is widely known and respected as a nonprofit that funds job training and employment services through the sales of donated items. Because our brand is internationally known and been around for over a decade, sometimes individuals and organizations are misinformed about who we are.
Next time you see a friend perpetuating these common hoax topics, please share the facts:
Goodwill-Easter Seals Minnesota is a registered 501c3 nonprofit organization, not a for-profit company.
"Why do you sell things that you get for free?" Donations stock stores to support our mission, but there are many costs to get that lamp from your trunk onto a shelf.
We employ over 2,000 people in our communites and everyone earns more than the MN minimum wage.
Our 45 local retail stores, 3 outlets, e-commerce and aftermarket operations handled over 75 million donated items last year to provide funding for services and programs that eliminate
barriers to work and independence.
Our commitment to sustainability includes solar energy at 15% of our stores, electric car charging stations and partnership with 160 Goodwill agencies that collectively divert over 4.5 billion pounds from landfills every year.
CEO Michael Wirth-Davis, DPA has led the organization for over 30 years. He teaches and volunteers his time speaking to various groups (he doesn't have a yacht or get paid millions of dollars). His compensation, like all nonprofit CEOs is available in our Form 990.
Income inequality and wage gaps in our community are among the highest in the U.S. Minnesota's pay disparity for BIPOC people is over 30%. We are intentional and strategic about serving populations that have been deeply impacted by the changing economy and rising costs, who need a little support to build thriving careers and stable families. We also help dozens of employer partners develop a pipeline of trained workers with diverse skills and backgrounds to fill essential roles.
Employer Resources
ATTENTION EMPLOYERS!
Goodwill-Easter Seals Minnesota
can help connect you to trained workers
in a variety of high-demand fields
Goodwill-Easter Seals Minnesota's services and programs support thousands of Minnesotans seeking career opportunities and growth each year; we prepare people for work to be your next successful, long-term employee (in the Twin Cities Metro, Mankato, Rochester, St. Cloud and Willmar). We provide people with free customized job support, training programs and resources to help them secure and retain employment.
We can help your company build a hiring process that will attract, hire and retain the best talent by refocusing your hiring process on skills and capabilities rather than credentials. Our one-day intensive, customized Minnesota Employer Talent Accelerator workshop helps companies improve retention and increase diversity among their employees.
What field are you looking to hire in? Browse these links to find industry information, then complete the interest form to get connected to qualified candidates!
Goodwill-Easter Seals Minnesota is a 501(c)(3) non-profit organization with the Federal Tax ID: 41-0706171.