Voter registration resources for Election Day, November 7
Election Day is just around the corner on Tuesday, November 7. Goodwill-Easter Seals Minnesota joins national efforts to share resources that encourage all eligible voters to register to vote and participate in the democratic process.
While national elections get a lot of attention, voting for local offices like city council and school board are as important as state and national offices because locally elected officials make decisions that impact our everyday lives.
While Minnesota allows same-day registration on Election Day, it is helpful to make sure in advance that you are #VoteReady by checking on your voter registration status, researching candidates, and locating your polling place.
There were also several changes to election laws in Minnesota this year that will increase access and flexibility in voting.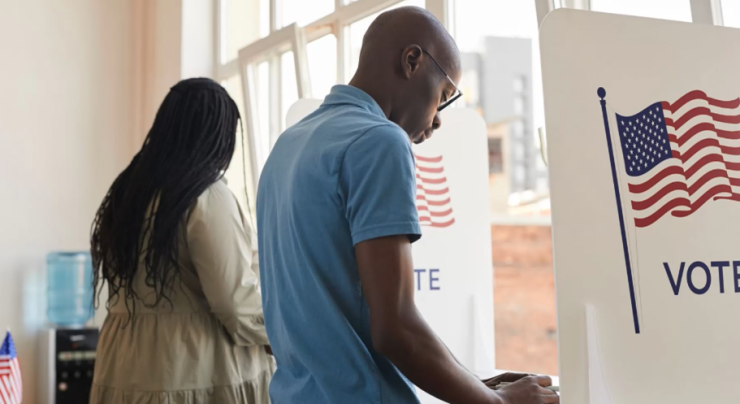 Be ready to vote on or before November 7:
Register to vote. Register online in advance by October 17 or print a registration form. Check your registration here.

Find your polling place. You can locate where you can vote here.

Be an informed voter. Look up your local ballot information for your home address here.
Understand ranked choice voting. Watch this 2-minute video to better understand ranked choice voting
New election law changes to be aware of:
Felon voting rights were restored. All Minnesotans who are not currently incarcerated for a felony conviction are now eligible and able to register to vote. Even if individuals are still on probation or parole they may still vote in Minnesota. With at least 55,000 Minnesotans being newly enfranchised, this new law marks the largest expansion of voting rights since the voting age in Minnesota was lowered to 18 in 1969.

Pre-registration for 16- and 17-year-olds. Minnesotans ages 16 or 17 who are otherwise eligible to vote can now preregister to vote and can vote in the first election after they turn 18.
Automatic registration. All eligible adults are automatically registered to vote when they get a state-issued ID (available in 2024).
Visit www.mnvotes.org for more information or review this resource flyer.