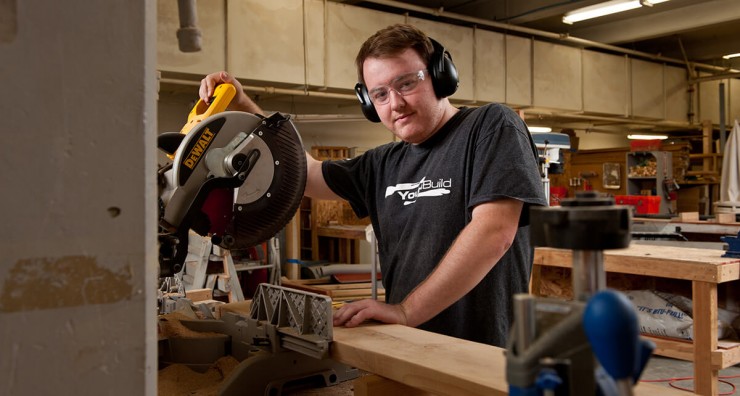 Build your future
Hands-on, no-cost construction training while earning your GED or diploma.
Earn money while accomplishing your goals.
Start exploring today!
---
We are here to help
Fill out the form and we'll contact you! Or call/text us at 612-424-1050.
---
YouthBuild is a national organization which works to unleash the intelligence and positive energy of youth to rebuild their communities and their lives. There are more than 225 YouthBuild programs in the U.S. that have participated in building 17,000 units of affordable housing. This program is funded by the Department of Labor.
This workforce product was funded by a grant awarded by the U.S. Department of Labor's Employment and Training Administration. The product was created by the recipient and does not necessarily reflect the official position of the U.S. Department of Labor. The Department of Labor makes no guarantees, warranties, or assurances of any kind, express or implied, with respect to such information, including any information on linked sites and including, but not limited to, accuracy of the information or its completeness, timeliness, usefulness, adequacy, continued availability, or ownership. This product is copyrighted by the institution that created it.