GESMN Employees Complete New Diversity, Equity and Inclusion CEO Challenge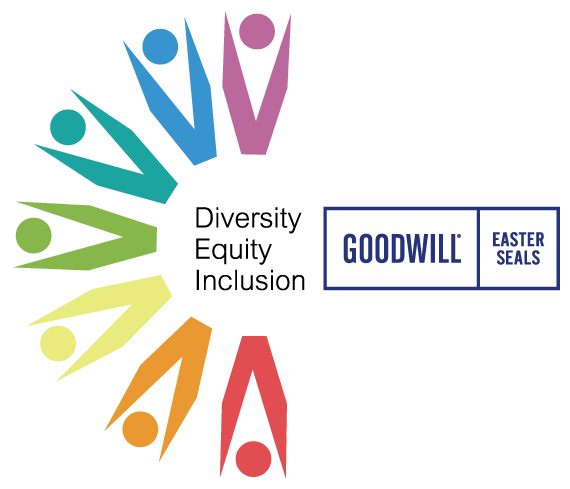 Goodwill-Easter Seals Minnesota (GESMN) believes that diversity, equity and inclusion (DEI) are central to our mission, which is why we continually add employee resources and initiatives throughout the year to encourage personal development and an organizational culture that supports DEI efforts.
This year, we introduced a new DEI CEO 60-day challenge, in which employees pledged to complete DEI activities from a list of options. GESMN's CEO Michael Wirth-Davis, issued the challenge at the start of Women's History Month asking employees to choose 3 activities to connect with their communities and educate themselves. Over 83 percent of participants who signed up for the challenge completed it.
Employees participated in activities like attending Second Chance Day on the Hill, shopping our Women's History Month displays, joining an employee resource group, visiting a business highlighted by our DEI council or utilizing ten DEI enrichment hours to attend a training session or DEI event.

Diversity, equity and inclusion are an important part of delivering services to our communities. Over 50 percent of participants in our programs are black, indigenous, and/or people of color and 64 percent have one or more disabilities. This challenge is just one of many efforts to connect employees to DEI resources, you can learn more about our year-round initiatives here.