5 Ways to Get a More Eco-Friendly Wardrobe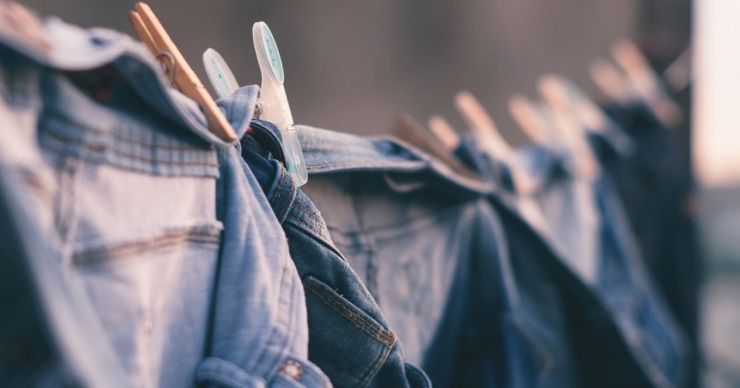 The fashion industry accounts for 10% of global carbon emissions. But dressing in a more eco-friendly way doesn't mean choosing between expensive, sustainably-made clothing and…never buying clothes again. Read on for some tips on how to live greener, even if you're on a fast fashion budget.
1. Be fussy.
Ready for some math? A garment that's worn 5 times and kept for 35 days will produce over 400% more carbon emissions per item per year than garments worn 50 times and kept for a full year (Forbes). So don't punish yourself for agonizing over your choices of clothing staples — if you know you love it and you know it'll stay in your closet for a while, you're doing right by the environment.
2. Wash and dry with care.
Americans spend $9 billion a year on the electricity used to dry their clothes alone. Washing in low heat and hanging clothes to dry saves your clothes from unnecessary wear, saves energy, and saves utility and washing costs. Win/win/win.
3. Shop second hand.
Cut your carbon footprint by buying gently used items at Goodwill. Don't have the patience for sorting through the racks? Try our boutiques — Gina + Will™ and Second Debut™ — which feature some of the best Goodwill fashion, hand-picked by professional thrifters. (Bonus tip: if you sign up for mobile sale alerts, you'll get exclusive discounts.)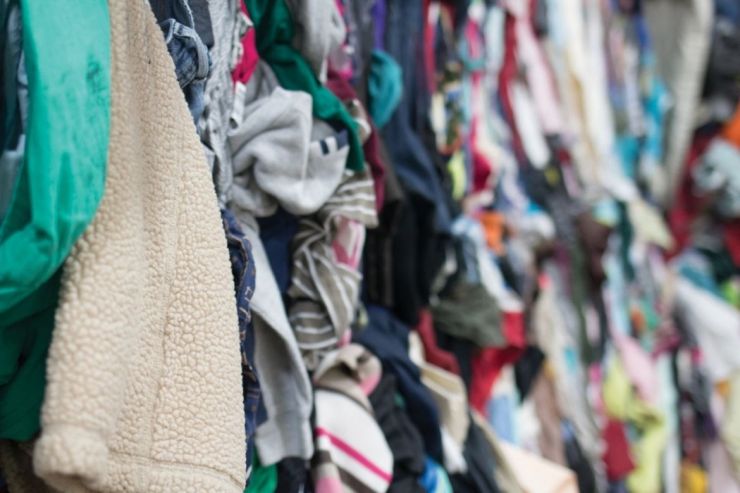 In the Goodwill warehouse in St. Paul, baled clothing is prepared for resale.
4. Don't toss your unwanted stuff — donate it.
Did you know 95% of worn or torn textiles can be reused, but only 15% gets donated or recycled? By donating your old clothes to Goodwill, you're sending (re)usable goods to a new home instead of a landfill.
5. Bag responsibly.
Biodegradable shopping bags aren't a grocery-store exclusive. Bring them with you when you shop for clothing to cut down on plastic bag use. (Or if you shop at Goodwill, you know you'll get a reused bag at checkout.)