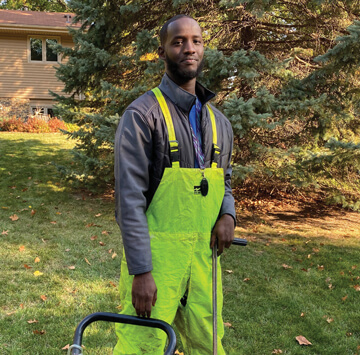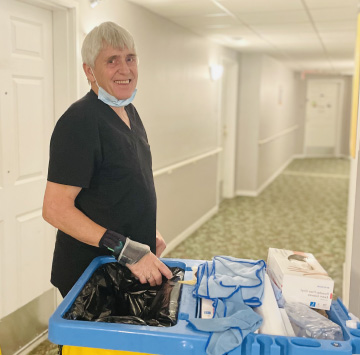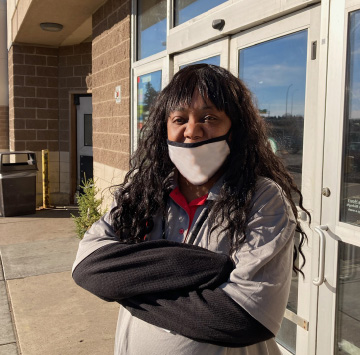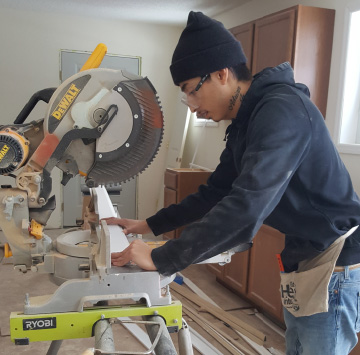 Since its founding in 1919, Goodwill-Easter Seals Minnesota has evolved to meet the demands of a changing workforce and community.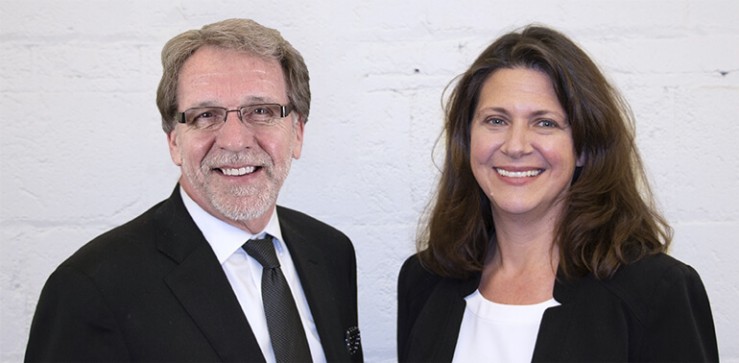 Together, we're still preparing people for work.
Goodwill-Easter Seals Minnesota eliminates barriers to work and independence with customized training and career support to help people discover their full potential.
We've been doing this work for over 100 years, and while 2021 presented unique challenges, your generosity allowed us to focus on equitable employment access and serve 4,819 people.
ACCESS FOR ALL
We believe the power of work stabilizes families in our community and your gifts help foster a more inclusive workforce; 52% of the people we serve are black, indigenous, and people of color and 64% have one or more disabilities.
THRIVING CAREERS
Your support helps people in our community thrive at work. Program participants achieve an average annual wage increase of $26,452 and 82% remain employed after six months. Participants who faced job loss in 2020-2021 achieved an average annual wage increase of $52,739 via our dislocated worker program.
OPENING DOORS
We have nearly 20 programs that help open doors for brighter futures. Father Project helped Fahad transition from incarceration to owning his own business and Career Training & Education helped Adrian get his GED to support his newborn son. Thank you for helping people like Fahad and Adrian experience the power of work.
Your partnership and support removes barriers to work and opens doors for people who deserve equitable career opportunities. Whether you work with us to provide services or you donate, shop, volunteer or make a gift, you help us connect people to jobs every day and we are infinitely grateful.
With thanks and appreciation,
Michael Wirth-Davis, DPA
Wendy Mahling, JD, Board Chair
YOU CAN HELP US MEET COMMUNITY NEEDS
Minnesotans are still recovering from pandemic-related job loss; in the last year unemployment applications reached 1.4 million and 344,000 people were unemployed.
We support people seeking career growth and stability with digital literacy skills, resume refinement and free, job-specific training like construction or IT to help people find meaningful work.
Our outcomes are life-changing: all participants experience an average annual increase in earnings of $26,452 and 82% are employed after six months. Dislocated worker participants experience an average annual wage increase of $52,739.
Income inequality and wage gaps in our community are among the highest in the nation; Minnesota's pay disparity for BIPOC people is over 30%.
We are part of the solution: our individualized services, like career navigation and job support, help narrow this gap for job applicants who are often underrepresented (52% of the people we serve are BIPOC and 64% have one or more disabilities).
Minnesotans generate nearly 6 million tons of waste for local landfills every year.
Shopping and donating helps us divert over 65 million pounds from Minnesota's landfills annually. Our commitment to sustainability includes solar energy at 15% of our stores, electric car charging stations and partnership with 160 Goodwill agencies that divert over 4.5 billion pounds from landfills every year.