Donor Profile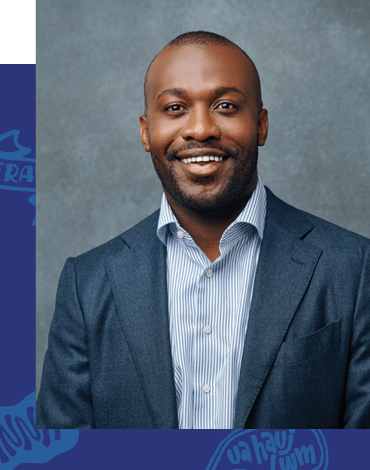 KORTNEY CARTWRIGHT
Kortney Cartwright volunteers as a board member because he believes in the power of its services to change lives.
"CEO Michael Wirth-Davis often says, 'when we first meet someone, we typically ask what's your name and what do you do for a living?' For people facing employment challenges from a disability, lack high of a school diploma or a criminal past, I get to partner alongside an organization that helps them answer that second question and take pride in their response."
"In some ways, Goodwill-Easter Seals Minnesota (GESMN) is a hidden treasure," says Kortney. "There still aren't a lot of people who truly understand the magnitude of its purpose and mission. As its services grow, people with barriers will come knocking on our door for support. It's up to us to ensure the organization has the tools and resources to open that door for people."
This is, in part, why Kortney is chairing the Power of Work event in May of 2022. Kortney remembers a participant named Keke, who was struggling to find employment because of a felony on his record. "Keke enrolled in the construction program and joked at the event that he could barely read a tape measure. After his training, Keke landed a job with one of the largest construction firms in the Twin Cities. That's impact."
Kortney was introduced to GESMN when he relocated to the Twin Cities to direct operations for the BCforward Minneapolis office. BCforward is an African American-owned business with over 6,500 employees that specializes in deploying teams of IT professionals to customers. "My friend Kent Kramer, CEO of Goodwill of Central and Southern Indiana, connected me to Michael Wirth-Davis and over three years later I'm still here."
With his board service, Kortney Cartwright is helping to build a more equitable workforce. "I'm inspired by GESMN as beacon of hope for people in our community. While much of the world has changed since its founding over a century ago, its mission remains steadfast in removing barriers to work and independence."
Corporate Partner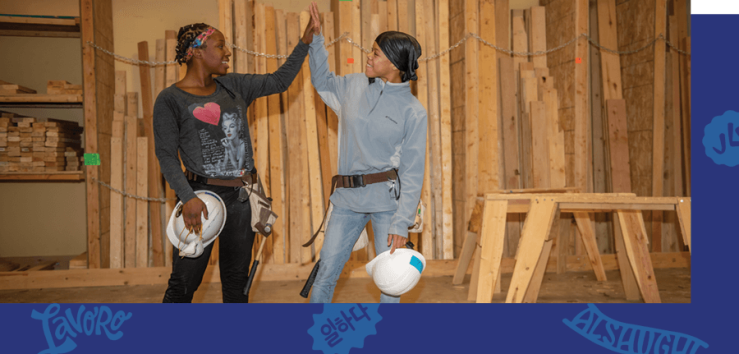 Caterpillar Foundation equips the next generation
Goodwill-Easter Seals Minnesota is thrilled to partner with the Caterpillar Foundation. With their generous support, more people in our community have access to one-on-one support from career navigators and employment training in high-demand fields like construction and IT.
"Funding from partners such as the Caterpillar Foundation enables us to diversify our funding and ensure our programs continue to serve community members who want to move into well-paying trades jobs," says Becky Brink Ray, director of Career Training and Education. "This fosters family and community stability throughout the region."
Caterpillar's support is making a difference for our neighbors. "Our company values being an active, contributing member of our society, through the machines we produce and how we use our resources to support our community. We are proud to support Goodwill-Easter Seals and work together towards the shared goal of developing our communities and equipping the next generation of skilled labor."